Installment of My 365 Project:
and addition to My Personal 365 Day Project group.
March 6, 2011: Got a real Ken doll finally today, shot the last needed footage for hubby's experimetal deal (he shot it, not me), and then went and did a "pretend hubby is a tempermental Italian Neo-Realist director" shoot. That was fun. This is from that shoot, one that I like but that doesn't have the vibe for the real project. You can see me in his lens.
"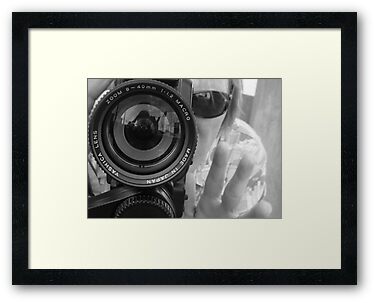 ": http://www.redbubble.com/products/configure/683...
panasonic lumix dmc-fh20
photoscape
Come see my Facebook Fan Page