Another Charlie Sheen inspired piece. Yes, it is goofy, what else COULD it be? The title is the quote that inspired me, though it was also inspired by this one:
Imagine what I would have done with my fire-breathing fists?
It's absolutely true, though. I AM tired of pretending to be less than I am. I've always done it. I'm far from alone in that. I think alot of women get it in their heads from alot of sources that we are supposed to be that way, like modesty in overdrive. Time and time again I have felt GUILT over the tiniest accomplishment and like I cannot advertise it because it might make someone else feel bad. It's ridiculous. No more. I rock.
I think I am going to do more based around the whole rock star from Mars thing, something more complex, maybe, when I have the time.
Model: Me.
Wardrobe by Reynolds Wrap.
102 views 03/07/2011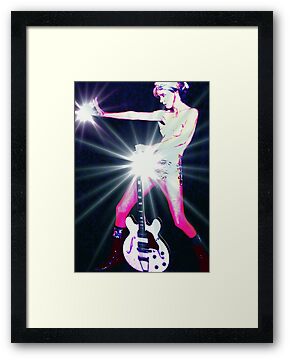 panasonic lumix dmc-fh20
photoscape, lots and lots of photoscape
series concept: the frustrations and triumphs of womanhood