Installment of My 365 Project:
February 28, 2011: This is Kitchen Rabbit. She was the victim of attempted murder (or clumsiness, the jury is still out) many months ago in which she was decapitated. Today I finally performed the surgery to re-attach her head and she lives once again. Now once she is fully recovered perhaps she can tell us exactly what happened to her and who was to blame.
Thanks Manfap for recalling her to my attention enough that I stopped delaying the repair.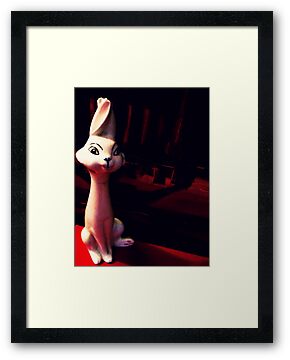 panasonic lumix dmc-fh20
photoscape