Installment of My 365 Project:
January 14, 2011— Just back from grocery shopping at wal-mart. God, how I hate that place!!! It gives me a bad reaction. Makes me feel completely off-kilter just like this. I swear I think it causes some weird sort of seizures from it's horribleness.
"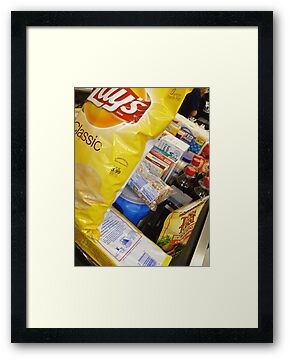 ": http://www.redbubble.com/products/configure/658...
Panasonic Lumix DMC-FH20
As-Is