I have been enamored of the expression "stone cold fox" since yesterday. So it had to be in the title. All women should tell themselves everyday that they are stone cold foxes, it just makes you feel good.
There is a great John Waters quote about the sexiness of reading—
"We need to make reading sexy again. If you go home with somebody and they don't have any books, don't fuck them."
All natural light, just what was coming through the window.
Model: Me.
37 favorites 03/27/11
Featured in Pink Panther Magazine 01/16/2011, Tease Me, Baby! 02/06/2011, and The Erotic Touch 05/17/2011
Winner of the Thought Provoking/Somewhat Erotic Challenge in Touched by Fire 02/13/2011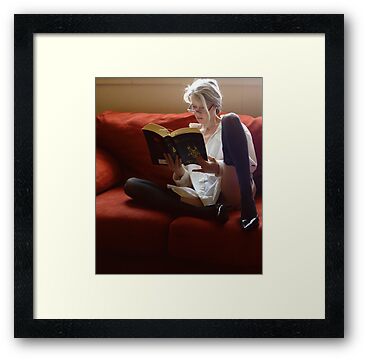 Panasonic Lumix DMC-FH20
Photoscape