The fog was still pretty thick when I reached F. L Ricketts Falls. As I was working my way down the Falls Trail, I saw the beautiful view of Kitchen Creek in the foreground and just had to stop for a few moments.
F. L. Ricketts Falls is a 38 foot waterfall found on the Glen Leigh portion of the Falls Trail. Named after Frank L. Ricketts (1843–1908) who was R. B. Ricketts younger brother and managed the Ricketts' North Mountain House hotel from 1873 to 1898. Frank was deaf from scarlet fever in his childhood. F. L. Ricketts Falls is 0.63 miles (1.01 km) upstream of Waters Meet, and is the seventh named falls in Glen Leigh. The trail was moved from the left bank, close to the falls, to the right bank of Kitchen Creek before 2003, as the wooden steps were too wet and unstable on the left side. A cascade, divided at the top by a large boulder, slides across a rock face diagonally, from left to right. A mixed forest is visible above the falls, with green and yellow leaves. A large clump of fallen limbs and trees sits at the base of the falls.
Best viewed large in a color managed browser such as Firefox or Safari.
Canon 5D
Zeiss Distagon 21mm ZE
2.5s @ f/11 (ISO 100)
Singh-Ray LB Polarizer Filter
Single RAW capture converted through DxO
Taken 5/23/11 at Ricketts Glen State Park near Red Rock Pennsylvania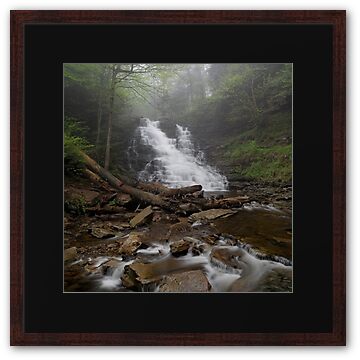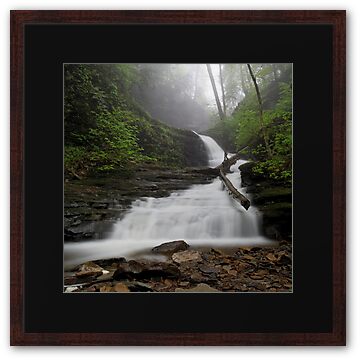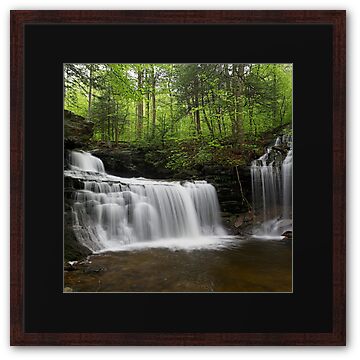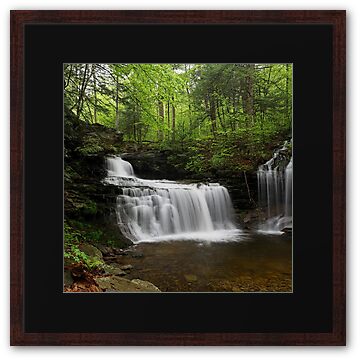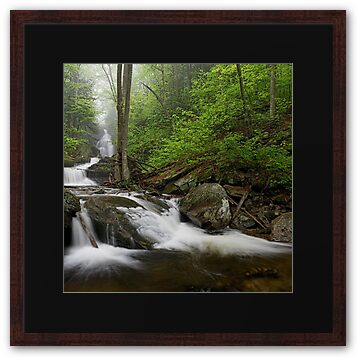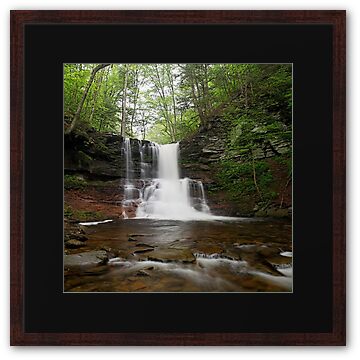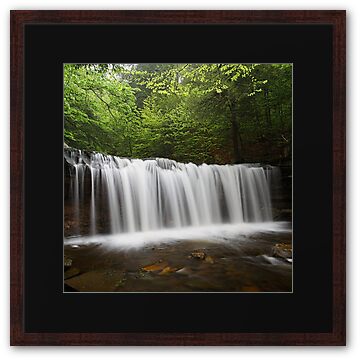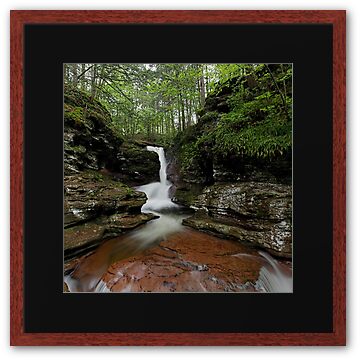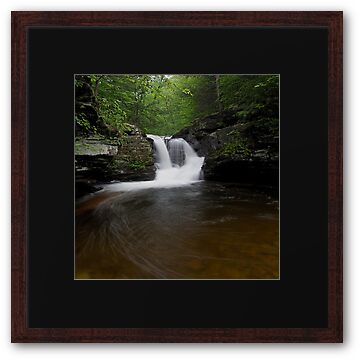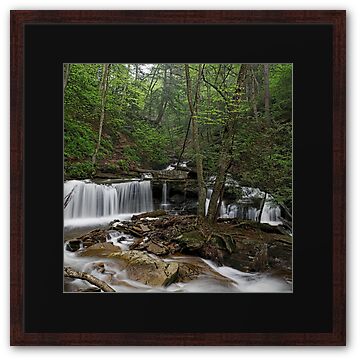 Excerpts taken from Wikipedia