Flint Hills in Eastern Kansas, USA
This image is the second in my series: Where Heaven and Earth Meet.
My husband and I went off the interstate on an access road to take in this gorgeous view of this endless sea of clouds. It was another beautiful day in the Flint Hills.
The Flint Hills are designated as a distinct ecoregion because it has the most dense coverage of intact tallgrass prairie in North America. Due to its rocky soil, the early settlers of European origin were unable to plow the area, resulting in the predominance of cattle ranches, which are in turn largely benefited by the tallgrass prairie.
Dedicated to my husband who shared this beautiful day with me.
Photographs and artwork in this portfolio are copyrighted and owned by TSCPgraphics. Any distribution, reproduction, modification, publication or transfer whether in whole or in part of the content for personal or commercial use without written permission from myself is prohibited. All rights reserved. In terms of US copyright law: "Only the owner of copyright in a work has the right to prepare, or to authorize someone else to create, a new version of that work."
©Tammy Patterson / TSCPgraphics
Facebook: TSCPgraphics
Pinterest: TSCPgraphics
Framed Print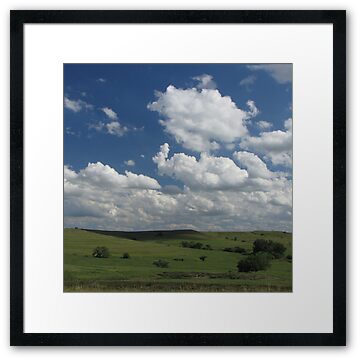 Where Heaven and Earth Meet – First in Series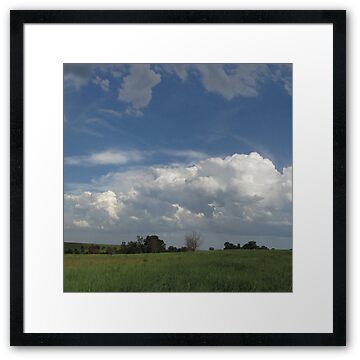 Posters available