Another shot from our South Island trip. Had this sat waiting for me to work on and I've not been happy with the finished product until now.
Hope you like..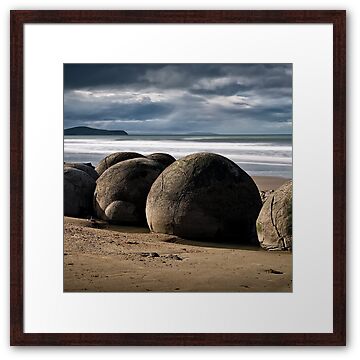 Sony a850, 5sec, f7.1, ISO100. B&W x1000 filter
Click the framed print about to purchase this image.
Buy as postcard, matted print, laminated print, mounted print, canvas or framed.
My other Boulders shot: