Well here it is me at the grind stone Ha haha!
as they say can't keep a good man down or an Artist of the stretcher?
This will be an OIL on Stretchered linen canvas
size 100cm x 80cm
1meter by 800mm
I am working from a photo of a work J. K. York allowed me to tackle on of his fantastic photos
I have been looking forward to starting this since I first saw it, thanks James.
I have roughed it out in charcoal pencil and used my fingers for toning in a few spots for her dress
etc. It is a log cabin type construction so the tones must reflect the rustic end of the look.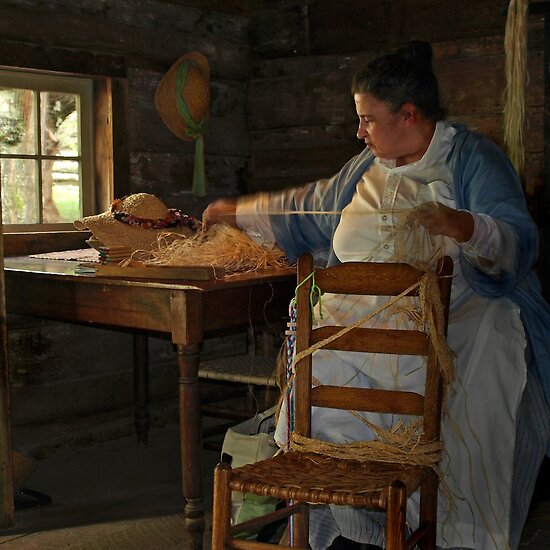 and the sketch on canvas in charcoal pencil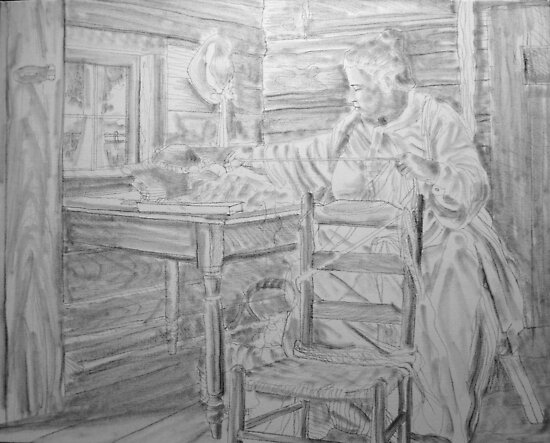 Day one.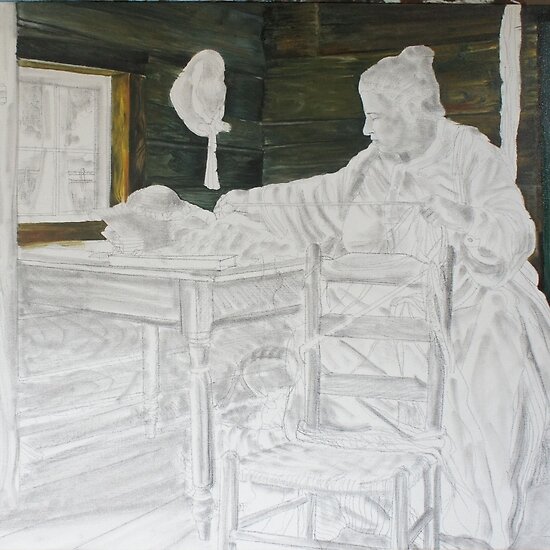 Day two.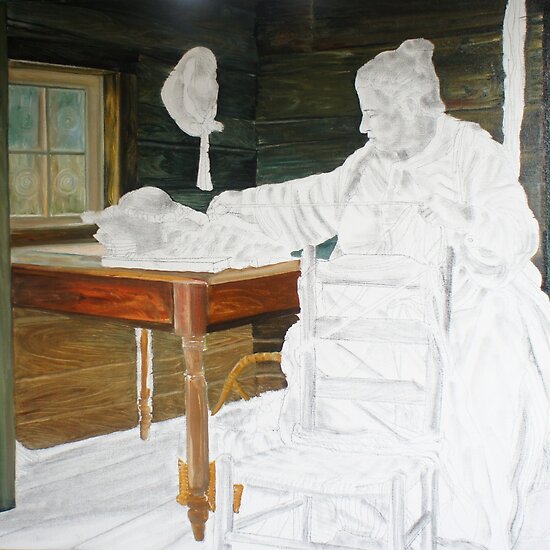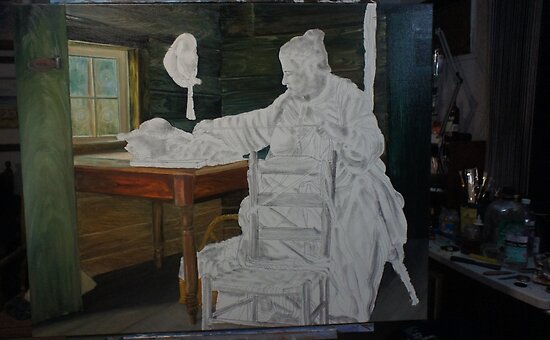 End of day three.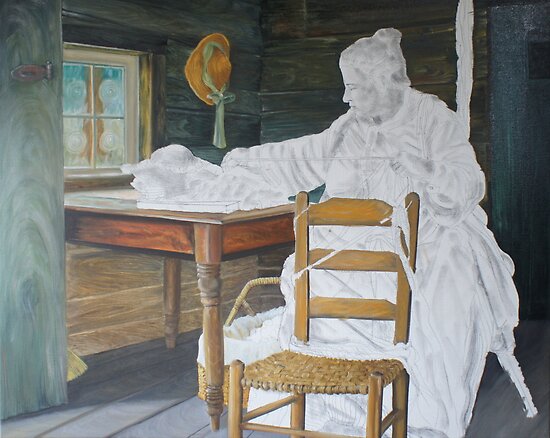 End of day four.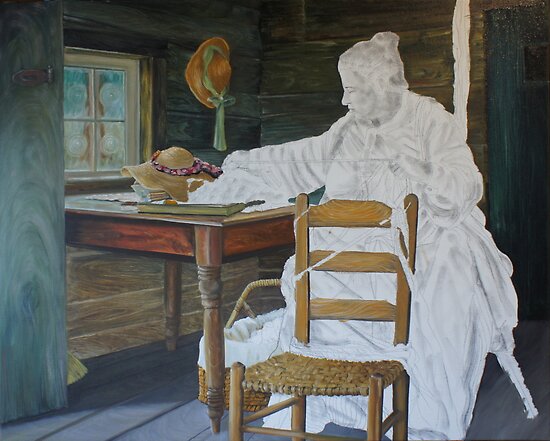 End of day five.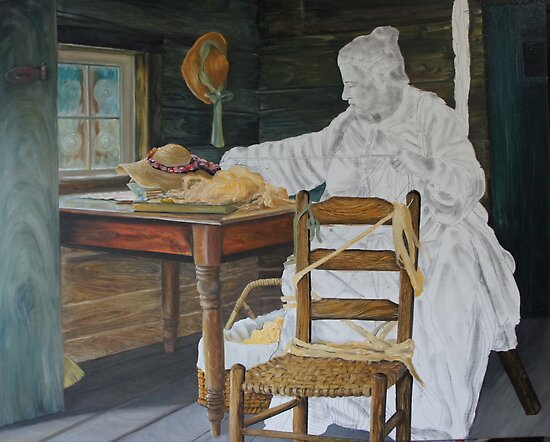 Sorry all for today to many other things to do.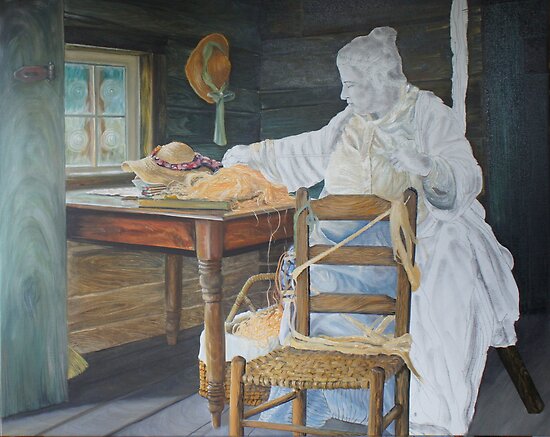 28-07-10 Update getting there slowly.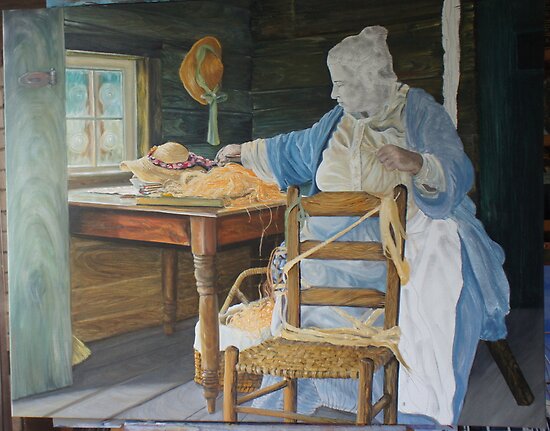 The Hat Maker…
Well here she is getting closer to the home stretch
The Hat Maker 30-07-2010 UPDATE
Oils on Stretchered Linen Canvas
U P D A T E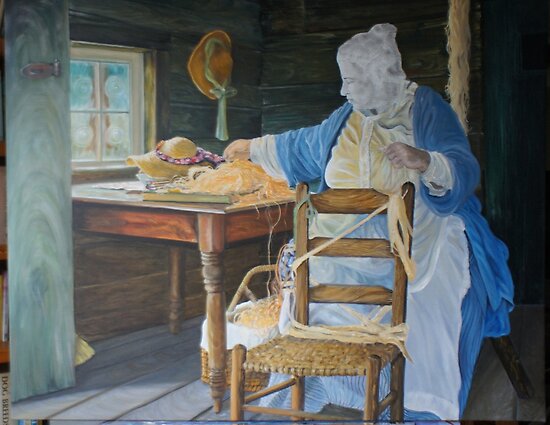 The latest update in the long line of updates
for the Hat Maker.
Here you can see the apron and the drees has been worked on and more detail to the floor on the right lots to check out.
I hope that you enjoy the visit.
Getting ever so close now…. Enjoy
The Hat Maker (update) 02-08-2010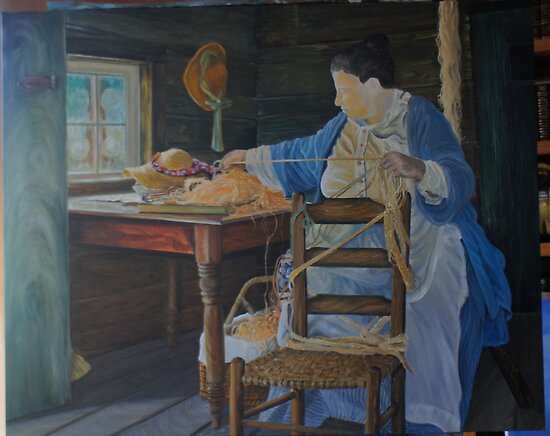 So now you can see I have started on the head blocking in the colour of the hair and face for reflection colour, you can see the straw in her hands and a bit more detail has been added.
But there is still lots more to do before she is finished however she's getting there.
Thanks for watching my Demo.
Enjoy looking at this latest update.
Thanks Ken Tregoning
The Hat Maker Oil on Canvas
1000 × 800 Unfinished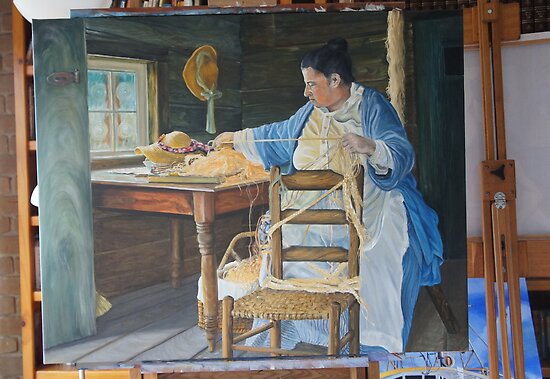 Well it is so close to being completed I can feel it.
Well here she is The Hat Maker (Finished) unsigned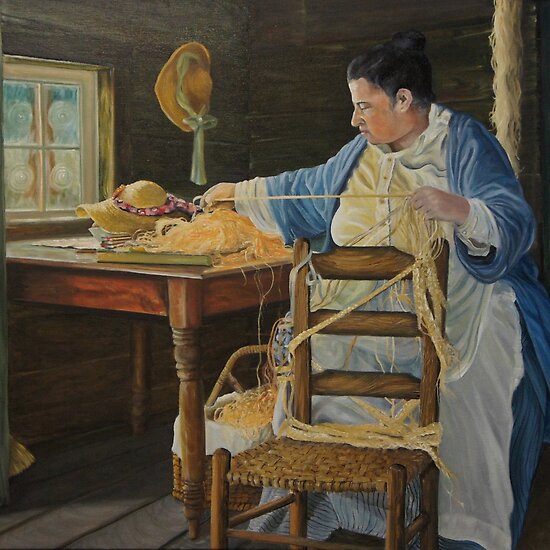 Oil Paint on Linen stretchered canvas
100cm x 80cm
I painted this as a Demo om my Redbubble page
thanks to another bubble star who offered me his photo to turn into this painting, from J.K. York … James, a sincere thanks, I hope you like it .