This is a study in pencil for a larger
Oil Painting on 1000 × 800 Linen Canvas
This is actually a work in progress
the original inspired me to ask its creator to allow me to paint it, he James York has sent me this picture so now the work begins on a new project.
His title is "The hat maker" by J.K.York
Pictured is Miss Fran a hatmaker, taken at the Mabry Mill in Virginia USA, part of a re-enactment village tourist center and it is in my oppinion a brilliant photographic shot!
Thank you James from me, I look forward to adding this piece to my collection of paintings.
The information I will update soon
I plan to do progressives of it as a demo
I'm looking forward to starting this my brushes are itching to go!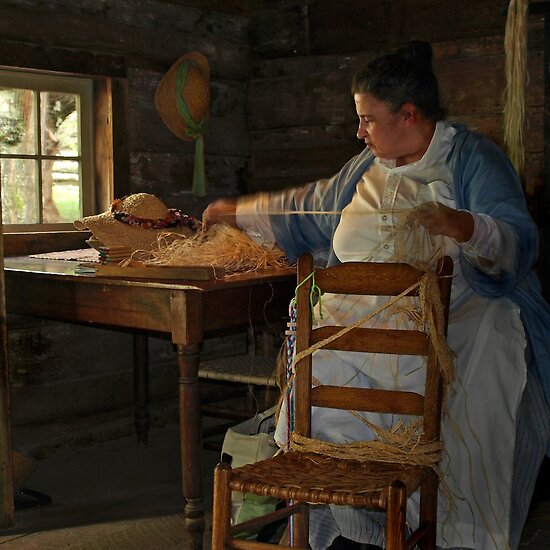 This photo that J.K. York has sent to me and is allowing me to paint it. A brilliant shot.