I uploaded this image a little while back, but was never really happy with it. There was a lot of distortion due to the wide angle lens… tonight I learned how to correct that, so I have deleted the original and this is "take-2"
It's the Story Bridge in Brisbane at night, Queensland, Australia.
This is a 3 shot HDR, Nikon D90, Sigma 10-20mm Lens, processed in Photomatix.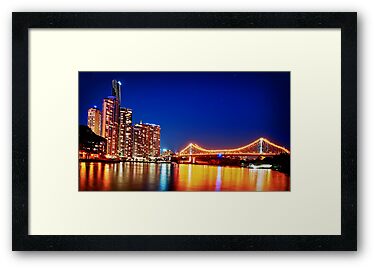 See Also – Dusk