On a drive of the back roads around my home town of Kingaroy, Queensland, Australia, I decided to take a wander down a winding, dirt "no through road" just to see what I could find. I turned this 3 shot HDR, processed in Photomatix Pro, into a B&W, but no matter what you do, you can't control Kingaroy red soil :)
Nikon D90, Sigma 10-20mm lens.


Now feature on the British and European cover of Thomas Keneally's latest book.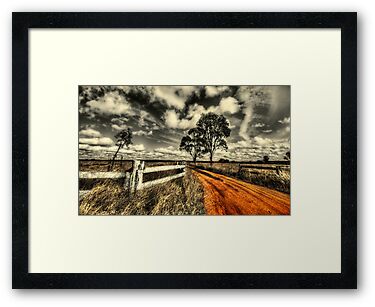 See Also – Road to Tara