My daughter, Alison, right, recently turned 22. She spent the day primping with her friends. This reminds me of the mid sixties, when I would go to the beauty parlor with my mother, and watch her get her hair done. She even had the beehive once. When Ali and my mother are together they love to talk about their hair and how to style it. This is one of those things that has skipped a generation. With pin straight hair, all I ever have to do is blow it out.
This is my mother who does her own hair now .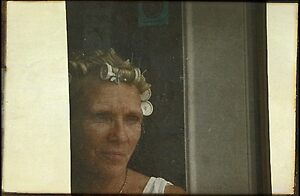 PS 6
Textures by Shadowhouse Creations
Featured in
Art Universe Feb 2013
The World As I See It Feb 2013
Textures unlimited Feb 2013
Creative, Talented & Unknown … Feb 2013
Feminine Intent Feb 2013
ImageWriting Feb 2013
PEACE LOVE & TRANQUILITY Feb 2013
Everyday Women Feb 2013
Life in the City, Suburbs, or Bush Feb 2013
RB Feature Page Feb 2013
The Human Condition March 2013
Light Of Love March 2013
NO! NO! NOT THE COMFY CHAIR!!!… March 2013
The Group April 2013
'camera in one hand April 2013
GEMS April 2013
Exquisition April 2013
REDBUBBLE BOOMERS May 2013
My Model Mania June 2013
Live, Love, Dream Feb 2014
SUPERBLY VISUAL march 2014
! Inspired Art ! March 2104
Thank you to the hosts of all my groups for your tremendous
support and hard work. It is evident in the work submitted
and featured. I truly appreciate the effort put into hosting
so that we have beautiful places to display our art.