I told Athea I"m a roving son, and I was born to be a bachelor.
Althea told me, okay, that"s fine, so now I"m trying to catch her.
Cant talk to you without talking to me, we're guilty of the same old thing.
Been talking a lot about less and less and forgetting the love we bring.
~Robert Hunter (The Grateful Dead)
Love is funny that way. The more you're available the less you're loved.
As soon as you turn away, you're all they seem to want. Why all the games?
I've seem this as a girl and I've seen this as a woman.
We seem to be "forgetting the love we bring". Love shouldn't be this hard.
I had the privilege of karina73020 asking to paint this image. It is beautiful.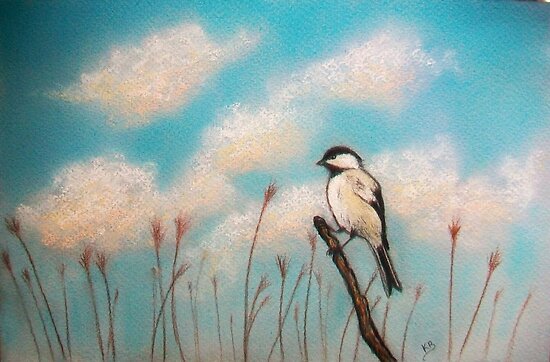 Alone.. little tit.
by karina73020
Featured in
The World As We See It April 2012
If It Doesn't Belong April 2012
Photo Manipulators April 2012
High Quality Images April 2012
RB Explore Page May 2012
The Group July 2012
Sold a matted print! Thank You!
Digital Art PS CS 5
Credits
Textures by Shadowhouse Creations
sky
bird
grass
tutorial