I love Danilo Lejardi's translation of my work. Thank you, Danilo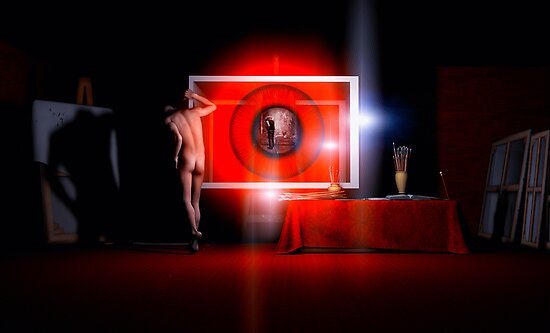 Year Of The Human
by Danilo Lejardi
Everyone has creative blocks, and it can be so frustrating when this happens. Sometimes I can't think of a single idea or my work just plain stinks. It is a great feeling to create art that works for me. I realize not everyone will think It's good, and that's okay, although I would rather they keep their opinions to themselves, which is not always the case. When I'm on a roll I'm so happy, and it feels so good, and in the end all that matters is that I like my work.
Featured in
ImageWriting Nov 2011
The World As We See It Nov 2011
Creative Images Nov 2011
All Out Emotions Nov 2011
This is Relevant Nov 2011
Art Universe Nov 2011
Digital Art Compilations Nov 2011
Vibration in Art and Verse Nov 2011
RB Explore Pace Nov 29, 2011
Grunge Art Gallery Dec 2011
Layered Up Dec 2011
High Quality Images Dec 2011
The X Factor Dec 2011
Truly The Best Jan 2012
Abstract Surreal Digital Art Feb 2012
Digital Whispers March 2012
It's A Zinger March 2012
Inspired Art March 2012
Beautiful Blends March 2012
The Group March 2012
BUBBLING ARTISTS July 2012
The Breakfast Club Aug 2012
SUPERBLY VISUAL Jan 2013
THE VIRTUAL MUSEUM Jan 2013
Men At Work Jan 2013
Creation March 2013
Altered by Imagination April 2013
GEMS April 2013
100% May 2013
ART INSPIRED BY WRITTEN WORDS Nov 2013
YOU GOT IT, WE WANT IT Nov 2013
Creative, Talented & Unknown Nov 2013
Thank you to the hosts of all my groups for your tremendous
support and hard work. It is evident in the work submitted
and featured. I truly appreciate the effort put into hosting
so that we have beautiful places to display our art.
PSCS5
CREDITS
room
JoesSistah
artist
Wookiestock__Hold_the_wall_by_wookiestock
brushes
paint_brushes__by_spookyblue
palette
paint_palette_by_spookyblue
textures
peeling_back_the_layers_by_nac_nud