60 something, currently working with independent schools in Tasmania.
Advocate for e-learning and collaborative projects.
Previously long corporate and management consulting career.
Love most music: opera, classical, jazz, fado, soft rock and country & western etc.
Sing with the Tasmanian Song Company.
Like photography, cooking, reading, rugby, AFL, theatre, ballet and travel.
Interested in wine, horse breeding.
Married with 3 adult children.
We care for our school age grandson.
Took up digital photography in 2010 starting with Panasonic Lumix point and shoot. In June 2011 purchased my first DSLR, a Pentax k-r so I could use my old 100-300 lens. In 2013 updated to Pentax k-30. Edit in Adobe PSE and Simply HDR for Mac.
In late 2011 began uploading poetry.
All work in this portfolio is © tony crehan
These materials (images and poems) may NOT be edited, copied, reproduced, printed, distributed, displayed, performed, or used in any way, in whole or in part, without my written permission. Please respect copyright and do not save or upload any images or poems to Photobucket, Flickr, Myspace, Facebook etc. These creative materials are NOT public domain.
Tasmanian images can be viewed on
<a href="http://fineartamerica.com/art/all/tasmania/prints" style="font: 10pt arial; text-decoration: underline;">tasmania prints</a>

October 2013 Juried Invitational Exhibition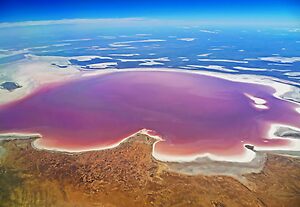 Lake Eyre – Aerial View
by TonyCrehan
Featured 04/06/11 on RB Home Page in Birds Eye View Group features http://www.redbubble.com/people/home/art/6985128-birds-eye-view-6-april-2011