Pillars of Philharmonie Architectural Photograph for Sale
I have always been fascinated with architecture. For me, architectural works are temples of ambition, testaments to human aspiration. They are mighty demonstrations of our technical capacity to realise our desire for utopia. Like all acts of ambition and aspiration, some lead to greatness and others to failure and ruin. For my photography, there is beauty and poetry to be found in both.
The Philharmonie is great testament to our aspiration for utopia. It stands amongst the European buildings on the Kirchberg, Luxembourg. Opened in 2005, the building has 827 pillars that make up a massive peristyle. It was designed by architect Christian de Portzamparc.
The pillars form the central feature of the outside of this magnificent building. I wanted to capture the sheer scale and breathtaking dynamics of this extraordinary structure. I wanted to photograph the power of the pillars as they hold the mighty roof up against the weight of the sky.
This photograph is taken at the very beginning of sunset. This magic hour gives the pillars wonderful warmth, as they bask in the orange glow of the sun. I love the reflection of the other pillars captured in the surface of one. It is a delight to see what the camera finds.
2nd Place: Architectural Feature – 'Unique Buildings of The World Group' July 2010
Winner: Pillars & Columns – 'Unique Buildings of The World Group' June 2010
Joint Winner:
Less than 5000 Views 16th Challenge – '5000+ Views Group'
June 2010
Featured in Superbly Visual June 2010
Featured in Capital Cities of The World June 2010
Featured in All Around The World Group June 2010
Featured in Unique Buildings of The World Group June 2010
1,718 Views as of 19th December 2010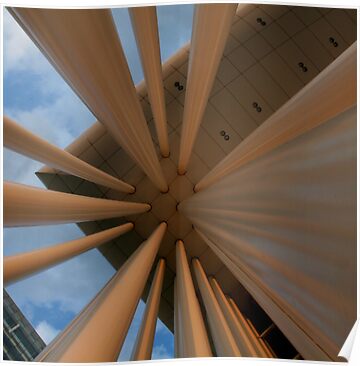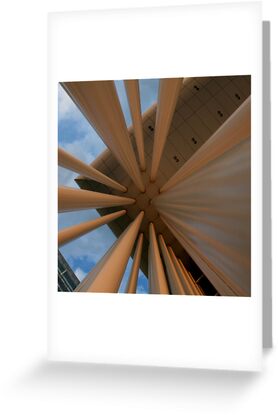 modern prints for sale, modern photography for sale, architectural photos for sale, contemporary artwork for sale, buy modern art, architectural prints for sale, modern artwork for sale, contemporary art for sale, buy contemporary art, architectural wall art