Le Bon Marché Paris France Photography on Sale
Paris skies. Paris skies are famous; famous the world round for being the most dramatic, most cinematic and most striking. On my first trip to Paris, I was lucky enough to capture this shot. Walking between one place to the next, this building caught my eye. I love old school signage. There's something vintage Hollywood about it; an Art Deco minimalism. Each individual letter propped up by scaffolding. It reminds me of classic film noir, thriller and mystery.
Silhouette is one of my favourite photographic styles. I really like the use of it here. The signage and trees come together to form a two dimensional frame for the very three dimensional Parisian sky clouds. Shutting the aperture right down on a camera is always an adventure. A sky that can seem quite bland to the naked eye, suddenly becomes a dynamic tapestry of contrast.
Le Bon Marché is widely regarded as the first department store in the world. It was originally founded in Paris in 1838, but found its true home in a costumed built building in 1867 (constructed by Louis Auguste Boileau).
Featured in Artistic, Creative & Very Talented! in June 2010
Featured in The Silhouette Group in May 2010
1,202 Views as of 19th December 2010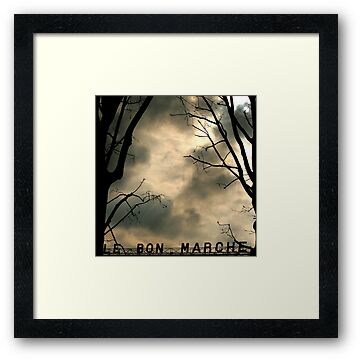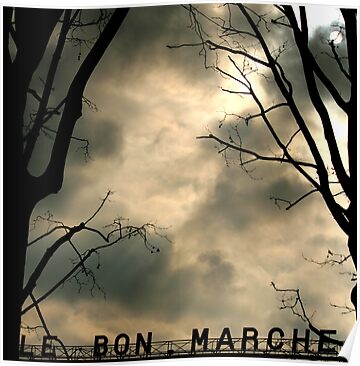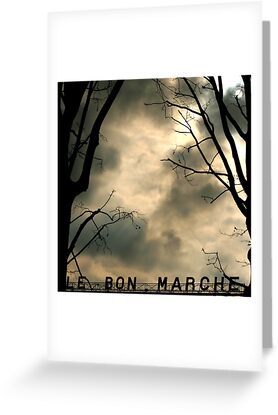 modern prints for sale, modern photography for sale, architectural photos for sale, contemporary artwork for sale, buy modern art, architectural prints for sale, modern artwork for sale, contemporary art for sale, contemporary prints for sale, buy contemporary photography