30 September 2012 – 302 views!
Featured in Hdr Photography Group
Featured in Nikon DSLR User Group
Featured in Tell it like it is
Saint Rose's day in Viterbo, Italy.
I was street photographing with a friend, and in the late afternoon, while we were going back to the car, I saw a big number of pigeons came and go from the top of the fountain of the Rocca.
I made a series of shots, thinking about a silhouette, and the photos rested on my hard disk for a month.
When I had the time to work on them, I discovered that the sky was very interesting, and I HDRed them.
This is the result.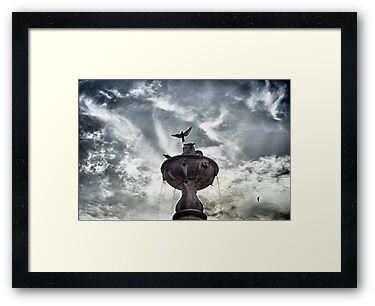 Nikon D7000
HDR from a single shot, NIK Photomatix Pro
1/640 sec f/3, ISO 400
Nikkor DX 18-55 f/3.5-5.6 from the kit