Software used: – Photoshop
LAYERS , BLENDS,TEXTURES
Camera used: Canon 500D
FEATURED IN : ART UNIVERSE HALLOWEEN PAGE
FEATURED IN : THE GROUP ART AND PHOTOGRAPHY
"Models"- Rottweiler puppy Roxy and kitten named Tiger.
6 Photographs used are my own except for image of the room by:-
http://jantiff-stocks.deviantart.com/art/old-be...
Teddy bear from www.wallcoo.com
Start images: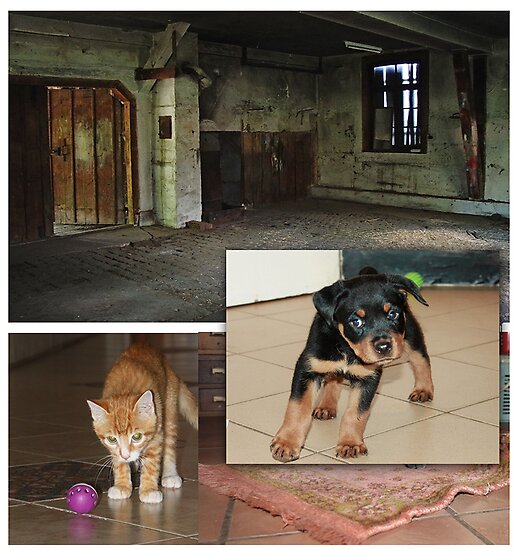 …Wait there! I will take care of this …
For a lighter Halloween theme, I combined the small puppy and kitten with toys and carpet in a room with a scary pumpkin.
Then painted over image with mixer brushes and added textures over to create the final painted layer.
My own textures used ,except for:- Texture By Lenabem-Ann- flickr.com
http://farm8.staticflickr.com/7117/7118823661_7...