Software used: – Photoshop.
LAYERS, BLENDS, TEXTURES, FILTERS AND BRUSHWORK.
Camera used: Canon 500D
Brushes from- Brusheezy.com [Leaves 2]
[Light streaks] from free files courtesy of Colorburned Creative/Grant Friedman
All photographs used are my own.
"Model":- Cross Boerboel named Mischaz
Start images:-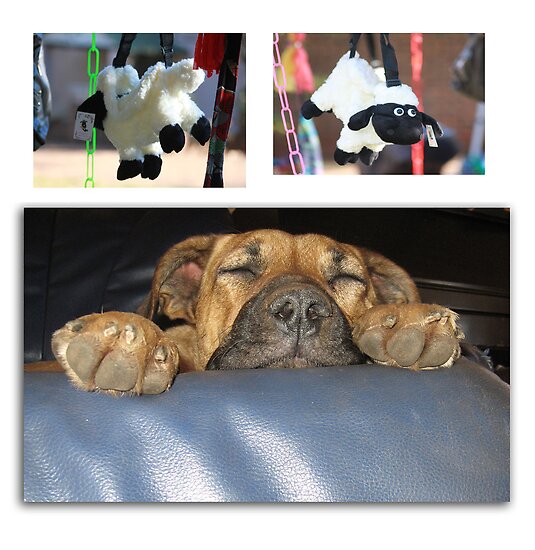 … Counting sheep…Can`t sleep … One, two, three,…Zzzzz…
We were at a show and the lady was unpacking all her goodies for her stall, when I noticed, among them, the cutest bags for children, looking like sheep….
She was kind enough to let me take a few photographs, and from there the idea came.
Combined 7 different photographs, blended and enhanced with brush work and filters, all
in Photoshop.
I am dedicating this image ,to all the unselfish and kind at heart people who can still give something, not expecting something in return..
A warm, thank you, to the lady who was so kind.