Software used: – Photoshop
Fall leaves Brush from- BrushLovers.com
LAYERS, BLENDS, TEXTURES, FILTERS AND BRUSHWORK
Camera used: Canon 500D.
Boerboel Caesar and new pup-Rottweiler-Roxy
…Just you, wait and see…I`m going to be a large puppy…
First day and first introduction to my new fam. Combined the photograph of the two dogs, with a new background, added different layers for leaves, trees and flowers ,grass, and textures all in Photoshop. No Stock images used.
I would like to Dedicate this image to all our Rb friends and welcome a new Rb friend – littlecritters. Her love for animals is shown in her splendid work.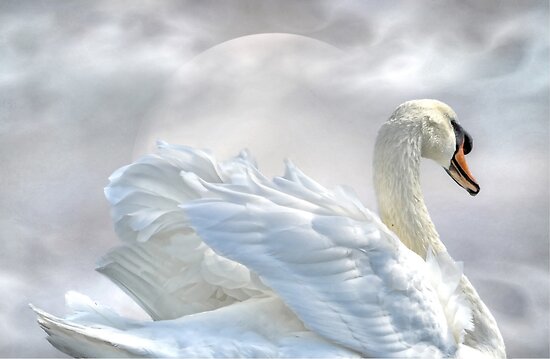 Moonlight Swan
by littlecritters