Perfect weather was the order of the day and I celebrated my birthday with a helicopter ride, a walk up to the twisted lakes and finally dinner at the Highland restaurant at Cradle Mountain Lodge. I certainly could not have scripted a better way to enjoy it.
Cradle Mountain reflecting in one of the Twisted Lakes with the colours of the Fagus turning!!!
Canon 5D MkII
Canon 17-40L
Lees ND Filters
Tasmania Australia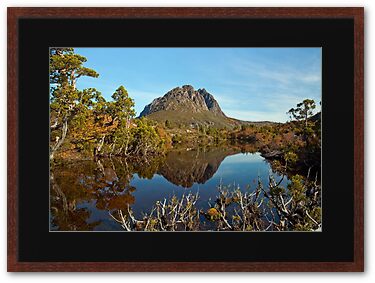 BEST VEIWED LARGE!!!!!!!!!!