Photography has grown into an artistic passion and outlet. I love to travel, particularly to the Southwest, and that fits in nicely with a desire to record spectacular scenery. My home state of Virginia has a lot to offer, with its many rivers, hundreds of miles of coastline, wildlife, as well as its archeological and historical significance. Out of hundreds of photographers from all over the country I was one of only two chosen by the University of Virginia to have a photo-essay and bio published in its book "Hard Times Companion". I have also been asked to take photos to promote a documentary film about the mistreatment of the Tibetan people by the Chinese government.
I cannot mention one creative outlet without the other, because often they go hand-in-hand: I am a musician, and my pictures have been an inspiration for a lot of the music that I've written. I am currently writing the music to a documentary film on the plight of the Tibetan people. What a lot of people do not realize is that the Chinese government takes homes and property from the Tibetans and gives it to Chinese "settlers". The Chinese Army destroys Buddhist temples, buries nuclear waste near Tibetan towns and villages, shoots Tibetan livestock and worst of all kills and tortures Tibetans. It's a systematic destruction of a culture and genocide of a people. Hopefully the documentary and the soundtrack will raise the world's awareness of this travesty.
For a few samples of my music go to:
http://www.myspace.com/timscullion.
My second CD, "Powhatan Renaissance", released on Amazon, has a Native American influence and is dedicated to my friends on the Mattaponi Reservation. It is a merging of the past and the present, of the ancient carved wooden flute with modern guitars, of shakers and rattles with modern keyboards:
http://www.amazon.com/Powhatan-Renaissance-Tim-...
ALL PROCEEDS from this CD will go to benefit the health clinics and housing needs of the tribes of the Powhatan Nation.
A little background on me:
I have a master's degree in education (Bachelor's and Master's both from the College of William and Mary, Williamsburg, VA). In addition to photography, I teach guitar and I have written a guitar method book for learning the modes and how to use them to play lead guitar, available on Amazon:
http://www.amazon.com/Modal-Scales-Guitar-Made-...
I have dabbled in just about every genre of music, but I decided that most of the music I had been playing was not challenging or musically where I wanted to be, so I created my own genre of music: Ambient-Metal.
Elliott Randall (guitarist for Steely Dan, Doobie Brothers; studio guitarist extraordinaire, solo artist) wrote that Ambient-Metal is "absolutely beautiful"; a compliment that was unsolicited albeit greatly appreciated considering that his playing is one of my early influences as I developed as a guitarist. Stay tuned for the film/CD on Tibet!!
Featured on the "Red Bubble Homepage":
in "Your Country's Best":
in "Mysteries of the Common":
first place challenge win in "Art and Collectables Sales":
in "A Wilderness Somewhere . . ."
in "All Things Orange Artwork Gallery":
and in "Our Planet's Scenery":
Featured in "American Southwest":
in "Stunning Skyscapes":
in "All Parks":
in "The Great Outdoors or Uninhabited lands of the World":
in "Rocks and Stones":
in "Extreme Weather":
in "That One Great Shot":
in "Color Me a Rainbow":
in "The landscapes of our world":
in "Scenery":
and in "Mysteries of the Common":
Featured in "The Beauty of Nature":
in "THE 500 TO 5000 VIEWINGS GROUP":
in "The Dutch Showcase":
(challenge winner and group avatar)
in "Canon DSLR":
in "Stunning Skyscapes":
in "Stunning Scapes":
challenge winner in "Photography 101":
in "Around the World":
in "#1!We Sell Art!Group© The Original":
in "Color Me a Rainbow":
in "Colour and Light":
In "Trees":
in "Mornings & Evenings — Sunbeams & Storms":
and in "Beautiful":
Featured on the "Red Bubble Homepage":
in "Masters of the Scenic":
in "Colour and light":
in "Freelance Photographers":
in "DeeZ 5Cs Awards Showcase"
and in "VOLCANOES, Earths Geology & Atmosphere":
Featured in "Our Planets Scenery":
in "Canon Photography Only":
in "Canon DSLR":
in "Colour and light":
in "The landscapes of our world":
in "All Water in Motion and Reflections in Water":
in "All About Water":
in "Digital Photography":
in "The Silky Touch":
in "Just Fun":
in "Atmospheric land and seascapes":
in "Nature's Paintbrush":
in "Lakes and Inland Waterways":
in "All American Natural Landscapes":
in "Americas~Rural, Urban, Wild and Free":
in "VOLCANOES, Earths Geology & Atmosphere":
in "Wide Angle Photography":
in "Scenery":
in "Shadows and Reflections":
challenge winner & featured in "All That is Nature":
in "Light in the Darkness":
in "The Best of Red Bubble":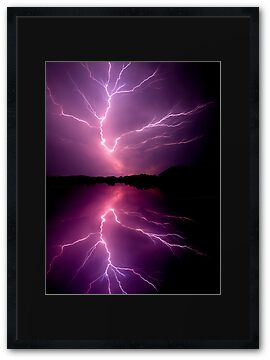 Featured in "Your Magic Place":
in "Your Country's Best":
in "VOLCANOES, Earths Geology & Atmosphere":
in "Americas~Rural, Urban, Wild and Free":
in "A World of EOS":
in "Shadows and Reflections":
in "Nature's Paintbrush":
Featured in "Americas~Rural, Urban, Wild and Free":
in "Volcanoes, Earths Geology, & Atmosphere":
in "Nature's Paintbrush":
in "Colours of the Wind":
Featured in "Beach, River, and Lake Treasures":
in "Scenery":
in "The landscapes of our world":
in "Beautiful":
in "All Water in Motion and Reflections in Water":
in "The Great Outdoors"
in "Shadows and Reflections"
in "All About Water":
and in "Americas~Rural, Urban, Wild, Free":
Featured in "We Sell ART Group":
in "Where on Earth is This?":
in "All About Water":
in "America the Beautiful":
in "Shadows & Reflections":
in "Around the World":
and in "All Water in Motion and Reflections in Water":
Featured in "A Place to Call Home":
in "All Water in Motion and Reflections in Water":
in "Our Planet's Scenery":
in "Colour and light":
in "Volcanoes, Earth's Geology, and Atmosphere":
in "Lakes and Inland Waterways":
in "~Americas~Rural, Urban, Wild, and Free":
in "The Silky Touch":
in "Pictures with the WOW Factor!":
in "All That is Nature":
in "The World around us":
in "Excellence in Light and Reflection":
in "Stunning Sky scapes":
in "Shadows and Reflections": (permanent gallery)
in "Between Violet and Crimson":
in "#1 Artists of Red Bubble":
in "A Wilderness Somewhere":
Featured in "Canon DSLR":
in "The 100 – 499 VIEWINGS GROUP":
in "The Silky Touch":
and in "Focus and Lighting":
Featured in "Americas~Rural, Urban, Wild, and Free"
in "Canon DSLR"
in "Colours of the Wind":
in "Stunning Skyscapes":
in "Our Planets Scenery":
in "Art for Sale":
in "VOLCANOES, Earths Geology & Atmosphere":
in "The Best of Red Bubble":
Featured in "All Things Orange Artwork Gallery":
in "Around the World":
in "Focus and Lighting":
and in "Mysteries of the Common":
Featured in "For the Love of Canon":
in "Your Country's Best":
in "The Weekend Photographer":
in "Your Magic Place":
in "Around the World":
in "VOLCANOES, Earths Geology & Atmosphere":
and in "Spirit of the Native American":
Featured in "Canon DSLR":
in "Arizona":
in "A Wilderness somewhere . . .":
in "Rural Around the Globe":
in "VOLCANOES, Earths Geology & Atmosphere":
in "Spirit of the Native American":
and a top 10 finish winner in "Wild West":
Featured in "Canon DSLR":
in "Live and Let Live":
in "Shoot the Moon":
in "Stunning Skyscapes":
in "The Best of Anything & Everything":
in "The Best of Red Bubble Digital Art and Photography":
in "Mornings and Evenings, Sunbeams and Storms":
in "The World":
in "Nature's Paintbrush":
in "Extra-Ordinary Photography and Art":
in "Virtual Museum":
in "Between Violet and Crimson":
in "Too Bright":
in "World Wide Sunsets":
in "The Freelance Photographers":
and in "All Water in Motion and Reflections in Water":
Featured in "Live and Let Live":
in "Colour and Light":
in "Your Country's Best":
in "Stunning Scapes":
in "Sensational Sun":
in "Colours of the Wind":
in "A Wilderness Somewhere":
in "Along the Rural Road":
in "World Wide Sunsets":
and in "Wide Angle Photography":
Featured in "America the Beautiful":
in "Nature in its Entirety":
in "All American Natural Landscapes":
in "Fiery Hot Colors":
in "Our Planet's Scenery":
Featured in 2X "The Best of Red Bubble…Digital Art and Photography":
in "Too Bright":
in "Southern United States Artists":
in "Colour and light":
in "World Wide Sunsets":
in "Canon Photography Only":
and 2X in "Mornings & Evenings — Sunbeams & Storms":
Featured in "Canon DSLR":
in "Americas~Rural, Urban, Wild, Free":
in "Beautiful":
in "The World":
and in "Between Violet & Crimson":
Featured in "Live and Let Live":
in "Sensational Sun":
in "Mornings & Evenings — Sunbeams & Storms":
and in "Colours of the Wind":
Featured in "The Silky Touch":
in "Sensational Sun":
in "All Countries ~ Wetlands, Ponds, Lakes and Rivers":
in "All Water in Motion and Reflections in Water":
in "Color Me a Rainbow":
in "Worldwide Sunsets":
in "Colours of the Wind":
and in "Colour and Light":
Featured in "Your Country's Best":
in "Colour and Light":
in "Southern United States Artists":
in "All Water in Motion and Reflections in Water":
in "All About Water":
in "All Countries ~ Wetlands, Ponds, Lakes and Rivers":
in "Americas~Rural, Urban, Wild, Free":
in "Mornings and Evenings, Sunbeams and Storms":
in "Silky Touch":
in "America the Beautiful":
and in "Canon Photography Only":
Featured in "Colour and light":
in "All Water in Motion and Reflections in Water":
in "The Freelance Photographers":
and in "Around the World":
Featured in "Americas~Rural, Urban, Wild, Free":
in "All Water in Motion and Reflections in Water":
in "Art for Sale"
and in "Dutch Showcase":
Featured in "Live and Let Live":
in "Americas~Rural, Urban, Wild, Free":
in "Sensational Sun":
in "Superbly Visual":
and a permanent feature in "Scenery":
Featured in "Stunning Skyscapes":
in "VOLCANOES, Earth's Geology and Atmosphere":
in "Stunning 'Scapes":
Featured in "Style, Class, Elegance, Excellence":
and in "Beach, River, and Lake Treasures":
The pano version of the above photo, featured in "Your Country's Best":
Featured in "A Love of Canon":
in "Freelance Photographers":
in "The Great Outdoors":
in "All Countries ~ Wetlands, Ponds, Lakes and Rivers":
in "VOLCANOES, Earths Geology & Atmosphere":
in "Your Country's Best":
in "Americas~Rural, Urban, Wild and Free":
Featured 2x in "Colour and Light":
in "Sensational Sun":
in "Canon DSLR":
in "Mornings & Evenings — Sunbeams & Storms":
in "Americas~Rural, Urban, Wild, Free":
in "All About Water":
in "Photographers of Red Bubble":
and in "The Dutch Showcase":
Featured in "The World":
in "Beach, River, and Lake Treasures":
in "Sensational Sun":
in "Streams & Stream Crossings":
in "VOLCANOES, Earths Geology & Atmosphere":
in "Southern United States Artists":
in "Americas~Rural, Urban, Wild, Free":
and in "All Water in Motion and Reflections in Water":
Featured in "Colour and Light":
in "Superbly Visual":
and in "We Sell Art":
Featured in "Colour and light":
in "Lakes and Inland Waterways":
in "Atmospheric Land and Seascapes":
in "Americas~Rural, Urban, Wild, Free":
in "Your Magic Place":
in "World Wide Sunsets":
Challenge winner in "First Things":
Featured in "Nature's Paintbrush":
in "The Dutch Showcase":
in "Americas~Rural, Urban, Wild, Free":
in "Silhouettes":
in "Superbly Visual":
and in "World Wide Sunsets":
Featured in "Canon DSLR":
in "Southern United States Artists":
in "Sensational Sun":
in "The Virtual Museum":
in "Superbly Visual":
in "VOLCANOES, Earths Geology & Atmosphere":
and in "The Weekend Photographer":
Featured in "Stunning Skyscapes":
in "World Wide Sunsets":
and in "Colours of the Wind":
Featured in "A Wilderness Somewhere":
in "All American Natural Landscapes":
in "Fiery Hot Colors":
and in "Our Planet's Scenery":
Featured in "Just Fun":
in "Landscapes of Our World":
and in "America the Beautiful":
Featured in "Our Planet's Scenery":
in "Nature's Paintbrush":
Featured in "Mornings and Evenings, Sunbeams and Storms:"
and in "Let There Be Light":
Featured in "Lakes and Inland Waterways":
Featured in "Canon DSLR":
in "Art for Sale":
and in "Photographers of Red Bubble":
Featured in "Mornings and Evenings, Sunbeams and Storms":
in "The Dutch Showcase":
and in "Southern United States Artists":
Featured in "Live and Let Live":
in "Scenery":
in "#1 Artists of Red Bubble":
in "Lakes and Inland Waterways":
in "Southern United States Artists":
and in "Nature's Paintbrush":
Featured in "Canon DSLR":
in "Around the World":
in "Scenery":
in "Beautiful":
in "Lakes and Inland Waterways":
and in Mornings and Evenings, Sunbeams and Storms":
Featured in "The Best of Anything & Everything":
in "Southern United States Artists":
and in "Art and Collectable Sales":
Featured in "All Water in Motion and Reflections in Water":
in "Freelance Photographers":
in "A Wilderness Somewhere":
in "Superbly Visual":
and in "Americas~Rural, Urban, Wild, Free":
Featured in "Colour and light":
in "Quality Art & Photography":
in "All Water in Motion and Reflections in Water":
in "Americas~Rural, Urban, Wild, Free":
in "Sensational Sun":
in "Superbly Visual":
Featured in "All Water in Motion and Reflections in Water":
in "Silhouettes":
in "The landscapes of our world":
in "Americas~Rural, Urban, Wild, Free":
and in "Colour and light":
Featured in "Color Me a Rainbow":
Featured in "Freelance Photographer":
and in "World Wide Sunsets":
Featured in "World Wide Sunsets":
Featured in "Art and Collectables Sales":
and in "Superbly Visual":
Featured in "We Sell Art Group"
and in "Americas: Rural, Urban, Wild, and Free":
Featured in "All Water in Motion and Reflections in Water":
in "Superbly Visual":
and in "The Weekend Photographer":
Featured in "Just Fun":
in "Freelance Photographers Group":
in "Superbly Visual":
and in "All Water in Motion and Reflections in Water":
Featured in "Colour and Light":
in "Nature's Paintbrush":
in "Superbly Visual":
and in "Scenery":
Featured in "Atmospheric Land and Seascapes":
Featured in "Colour Me Vibrant Red":
in "World Wide Sunsets":
Featured in "#1!We Sell Art!Group©":
in "Silhouettes":
and in "Light Up My Life":
Featured in "The World:"
in "Sensational Sun":
in "Canon Photography Only":
in "The Great Outdoors":
in "Freelance Photographers":
in "Stunning Skyscapes":
and in "Americas~Rural, Urban, Wild, Free":
Featured in "Canon Photography Only":
in "The Weekend Photographer":
in "Superbly Visual":
in "Colour and light":
in "Americas~Rural, Urban, Wild, Free":
and in "Your Country's Best":
Featured in "Canon Photography Only":
and in "Dutch Showcase":
Featured in "All Water in Motion and Reflections in Water":
in "Canon Photography Only":
in "Colours of the Wind":
and in "World Wide Sunsets":
Featured in "For the Love of Canon":
in "Colour and light":
in "The Birds":
in "Black with a hint of colour":
and in "The Beauty of Nature":
Featured in "A Wilderness somewhere . . .":
in "The Beauty of Nature":
in "Americas~Rural, Urban, Wild, Free":
in "Rocks and Stones":
In "Dutch Showcase":
in the Autumn Artistry Showcase Features of "Quality Art & Photography":
and in "Made by Nature":
Featured in "Scenery":
in "Colours of the Wind":
in "America the Beautiful":
and in "Colour and light":
Featured in "Extra-Ordinary Photography":
and in "Americas~Rural, Urban, Wild, Free":
Featured in "Nature's Paintbrush":
and in "Colours of the Wind":
Featured in "Fiery, Hot Colors":
and in "Colors of Water":
Featured in "America the Beautiful":
in "Colours of the Wind":
and in "Lakes and Inland Waterways":
Featured in "Canon DSLR":
in "Colour and light":
in "Beach, River and Lake Treasures":
in ""Americas" Rural, Urban, Wild And Free":
and in "Lakes & Inland Waterways":
Featured in "Favourite Places You Take, Make or Paint":
in "Sensational Sun":
and in "Colours of the Wind":
Featured in "Virtual Museum":
in "Colours of the Wind":
in "Lakes and Inland Waterways":
in "
The Good, The Bad & The Ugly":
and in "Atmospheric Land and Seascapes":
Featured in "Atmospheric Land and Seascapes":
in "Virginia":
in "Americas~Rural, Urban, Wild, Free":
and in "America the Beautiful":
Featured in "Colours of the Wind":
Featured in "A Love of Canon":
in "Silhouettes":
in "Superbly Visual":
and in "Virginia":
Featured in "All Parks":
and in "Rocks and Stones":
First place challenge winner/featured artist in "Just Fun":
Featured in "We Sell Art":
in "Beautiful":
in "All Countries ~ Wetlands, Ponds, Lakes and Rivers":
and in "Sensational Sun":
Featured in ""Americas" Rural, Urban, Wild, And Free":
and in "Mornings and Evenings, Sunbeams and Storms":
Featured in "Trees":
and in "Live and Let Live":
Featured in "Photographers of Red Bubble":
and in "Sensational Sun":
Featured in "Just Fun":
and in "Superbly Visual":
Featured in "Southern United States Artists":
Featured in "Where on Earth Is This?":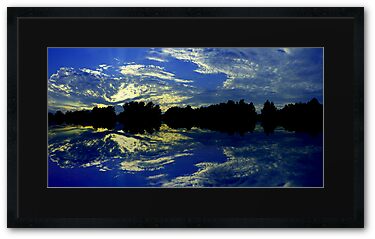 Featured in "All American Natural Landscapes":
Featured in "Black With a Hint of Colour":
Featured in "Atmospheric Optics":
Featured in "Shoot the Moon":
Featured in "Historic Places":
Featured in "Colour and Light":
and in "The Freelance Photographer":
Featured in "Just Fun":
Featured in "Superbly Visual":
Featured in "Superbly Visual":
and in "Virginia":
Featured in "The World":
and in "Superbly Visual":
Featured in "Your Country's Best":
in "Beach, River, and Lake Treasures":
and in "Southern United States Artists":
Featured in "#1 Artists of Red Bubble":
Featured in "Mornings and Evenings, Sunbeams and Storms":
in "Superbly Visual":
in "World Wide Sunsets":
Featured in "All Water in Motion and Reflections in Water":
in "Americas: Rural, Urban, Wild and Free":
in "Southern United States Artists":
in "All American Natural Landscapes":
in "Colours of the Wind":
Featured in "Between Violet and Crimson":
Featured in "Colour and Light":
in "Sun Rays":
in "Mornings and Evenings, Sunbeams and Storms":
in "Lakes and Inland Waterways":
Featured in "Shoot the Moon":
Featured in "Earth and Heavens":
Featured in "All Countries ~ Wetlands, Ponds, Lakes and Rivers":
Featured in "DSLR Users Only":
and in "We Sell Art":
Featured in "Colour and light":
in "Naturally Black or White, Duo, and Contrast":
Featured in "Colour and light":
in "Dragonflies":
and in "Virginia":
Featured in "Color Me a Rainbow":
Featured in "Colour and Light":
Featured in "Superbly Visual":
Featured in "Your Magic Place":
in "Fine Art of Landscape Photography":
and "Spirit of the Native American":
Featured in "Beautiful":
in "Full Moon":
in "Shoot the Moon":
in "Absolute Clarity":
in "Photography Challenge Group":
and in "Americas ~ Rural, Urban, Wild, Free":
Featured in "The Beauty of Nature":
and in "The Best of Anything and Everything":
Featured in "Too Bright":
Featured in "Sensational Sun":
Featured in "Colour and Light":
in "Colours of the Wind":
in "Quality Art and Photography":
and in "VOLCANOES, Earths Geology & Atmosphere":
Featured in "Welcome to Utah":
in "Photographers of Red Bubble":
in "All That Is Nature":
in "World Wide Sunsets":
in "The Best of Red Bubble":
and in "Colour and light":
Featured in "All Countries-Wetlands, Ponds, Lakes and Rivers":
Featured in "Lakes and Inland Waterways":
Featured in "Around the World":
Featured in "Southern United States Artists":
Featured in "Sensational Sun":
in "Southern United States Artists":
in "Colour and Light":
and in "Americas Rural, Urban, Wild And Free":
Featured in "We Sell Art":
and in "Too Bright":
Featured in "Spirit of the Native American":
Featured in "Colour and Light":
in "Lakes and Inland Waterways":
and in "Sensational Sun":
Featured in "Colour and Light":
and in "Rocks and Stones":
Featured in "Canon DSLR Users":
Featured in "Nature's Paintbrush":
and in "Color Me a Rainbow":
Featured in "Color Me a Rainbow":
in "Water Experimentation":
and in "Just Fun":
Featured in "Shoot the Moon":
Featured in "Scenery":
in "Sun Rays":
in "Americas ~ Rural, Urban, Wild, Free":
in "Southern United States Artists":
in "A Place to Call Home":
Challenge winner and Featured in "Too Bright":
and in "World Wide Sunsets":
Featured in "Too Bright":
and in "VOLCANOES, Earths Geology & Atmosphere":
Featured in "#1!We Sell Art!Group© The Original":
in "Virginia":
and in "Trees":
Challenge winner in "Skyscapes":
Featured in "Your Magic Place":
and "Full Moon":
Featured in "Colour and light":
in "Arizona":
in "Cliffs, Caves, and Caverns":
and in "Mysteries of the Common":
Featured in "Shoot the Moon":
Featured in "Skyscapes":
and in "Fine Art of Landscape Photography":
Featured in "Shoot the Moon":
Featured in "Canon Photography Only":
in "Mornings and Evenings, Sunbeams and Storms":
and in "Colours of the Wind":
Featured in "American Southwest":
in "The landscapes of our world":
and in "A Wilderness somewhere . . .":
Featured in "Mornings and Evenings, Sunbeams and Storms":
in "Rocks and Stones":
in "Arizona":
and in "All the Colors of the Rainbow":
Featured in "For the Love of Canon":
in "Made by Nature":
in "From the Cockpit":
and in "Extreme Weather":
Featured in "Around the World":
and in "Color Me a Rainbow":
Featured in "Too Bright":
Featured in "Focus and Lighting":
and in "Canon DSLR":
Featured in "Colour and light":
Featured in "Focus and Lighting":
in "Rocks and Stones":
and in "Volcanoes, Earth's Geology and Atmosphere":
Featured in "Lakes and Inland Waterways":
Featured in "Trees":
Featured in "Mornings and Evenings, Sunbeams and Storms":
Featured in "Canon DSLR":
in "Photography Challenge Group":
(with top 10 placing)
in Stunning Skyscapes:
in "Mornings and Evenings, Sunbeams and Storms":
and in "Yellow Two":
Featured in "Too Bright":
and in "Trees":
Featured in "Mornings & Evenings — Sunbeams & Storms":
and in "Dutch Showcase":
Featured in the "Great Outdoors":
in "Dutch Showcase":
and in "Rocks and Stones":
Featured in "All That is Nature":
Featured in "The Wild West Show":
Featured in "Canon DSLR":
Featured in "Spirit of the Native American":
and "The Wild West Show":
Featured in "Spirit of the Native American":
and in "The World":
Featured in "Canon DSLR":
and in the "Wild West Show":
Featured in "The Wild West Show":
and "United States":
Featured in "Spirit of the Native America":
Featured in "Virginia":
Featured in "Black With a Hint of Colour":
Featured in "All the Colors of the Rainbow":
Featured in "Black With a Hint of Colour":
and "Focus and Lighting":
Featured in "For the Love of Canon":
in "Nature Photography Challenge":
and in "Made by Nature":
Featured in "Canon Photography Only":
and in "Canon DSLR":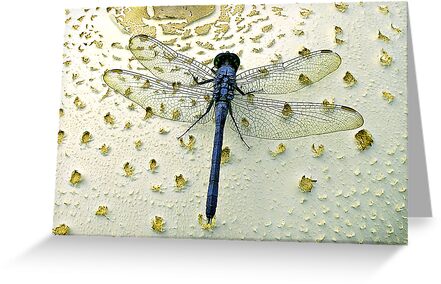 Featured in "DSLR users only":
Featured in "Focus and Lighting":
Featured in "Accentuate the Eyes":
Featured in "Skyscapes":
Featured in "Virginia":
and in "Color Me a Rainbow":
Featured in "Focus and Lighting":
and "DSLR users only":
Featured in "Nature's Wonders":
and 2X in "Masters of the Scenic":
Featured in "Sun Rays":
Featured in "Too Bright":
in "Color Me a Rainbow":
and a Challenge winner in "Virginia":
Featured in "The Weekend Photographer":
Featured in "Yellow Two":
in "Virginia":
and in "Spirit of the Native American":
Featured in "Virginia":
Featured in "Mornings and Evenings, Sunbeams and Storms":
and in "
The Good, The Bad & The Ugly":
Featured in "The World":
and in the September issue of "The Weekend Photographer":
Featured in "Around the World":
Featured in "Yellow Two":
Featured in "I Got the Music In Me":
Featured in "Virginia":
Featured in "DSLR Users Only":
in "Guitar Art":
in "Music of the Spirit":
in "Let There Be Rock":
and as the group avatar for "I Got the Music in Me":
Featured in "All Countries ~ Wetlands, Ponds, Lakes and Rivers":
Featured in "Shoot the Moon":
Featured in "Virginia":
Featured in "All Countries-Wetlands, Ponds, Lakes and Rivers":
Featured in "A Place to Call Home":

Featured in "#1!We Sell Art!Group© The Original":
Featured in "Virginia":
and in "The Power of Simplicity":
Featured in "Virginia":
Featured in "A Place to Call Home":
Featured in "#1! We Sell Art":
Featured in "Dragonflies":
Featured in "Around the World":
Featured in "Virginia":
Featured in "5-6-7 Autos, Trucks and Motorcycles":
in "For the Love of Canon":
in "Color Me a Rainbow":
in "Transport":
and a top 10 finish in "Color Me Vibrant Red":
Featured in "All Things in the Natural World":
Featured in "Around the World":
in "Virginia":
and in "Yellow Two":
Featured in "A Place to Call Home":
Featured in "The World":
Featured in "Spirit of the Native American":
Featured in "Virginia":
Featured in "Mornings and Evenings, Sunbeams and Storms":
and in "Clouds":
Featured in "Dutch Showcase":
Featured in "Dutch Showcase":
Featured in "Americas~Rural, Urban, Wild, Free":
in "The Birds":
and in "Canon DSLR":
Featured Artist in "Focus and Lighting":
in "Masters of the Scenic":
in "Americas~Rural, Urban, Wild, Free":
in "Virginia":
in "Mornings and Evenings, Sunbeams and Storms":
in "Dutch Showcase":
in "Water Experimentation":
in "Guitar Art":
in "First Things":