This ruin is one of many scattered around Meulaboh in the troubled (but picturesque) Indonesian province of Aceh.
Approximately 45 minutes after an earthquake on 26 December 2004, a tsunami (up to 12m high in some places) washed over this building in the village of Meulaboh, gutting buildings and destroying infrastructure – and taking the lives of at least 2,000 people in this area alone (an estimated 132,000 people were killed throughout south-east Asia, with a further 37,000 people unaccounted for).
The ocean lies just beyond the coconut-palm trees in the background, and this image shows how the rear wall of this building has been "pushed out" by the force of the advancing water.
The image below shows the damage from the front of the building – note the precarious masonry overhead.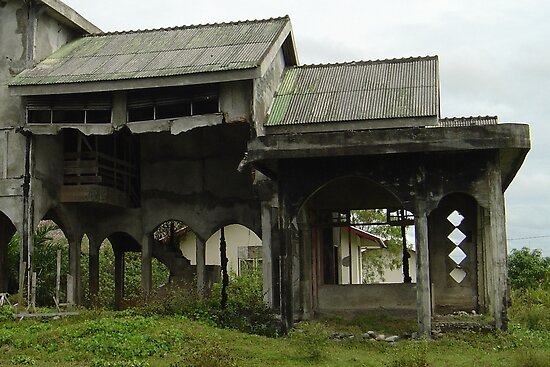 506 viewings to 31 Jul 2013.
This work was voted one of the Top Ten in the challenge: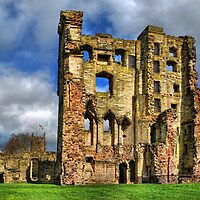 in the group: Unique Buildings Of The World