A little night photography
Now that I've got myself a tripod (on long-term loan from my brother who had to upgrade to something a little more robust to support his newer, bigger, heavier camera!), I've been trying a little bit of night photography when the opportunity arises.
Here is one of my latest captures taken under near-full moonlight (no other light sources).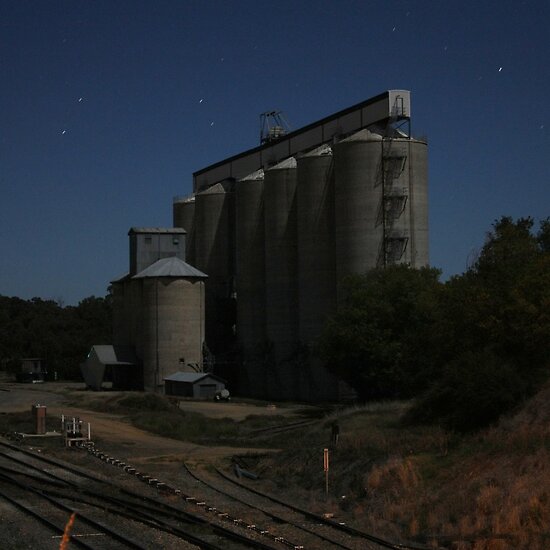 I've also previously tried (less successfully) a night picture of a mountain under a full-moon.
But, I've got a question for all the much more experienced night-photographers – how do you get the camera to focus in these conditions??
The auto-focus (Canon EOS 450D) can't focus in such low light levels, the live-view shows only a black screen so is not helpful either, and the old-fashioned naked-eye through the viewfinder is rather difficult also in low light (especially with eye-sight as bad as mine!).
Is there any other way to assist the camera in focussing on the subject when there are no well-lit area(s) in the scene?