Theatre
Acrylic,collage,Pressing on Paper 350g/m2, 73×55cm
© Tigran Akopyan
(Click the image to view larger)
700 views as of 25/3/2012
Thank you so much for your great support!:)
My other Mixed Media Paintings:






.
.
.
Featured in :
the group [ Collage Collaboratorium ] 31/1/2011
the group ! Inspired Art ! 1/2/2011
the group COLLAGE with traditional mediums 5/2/2011
the group Ethnic Art 14/2/2011
the group Impressionism Café 1/3/2011
the group Mixed Media 16/3/2011
the group Music of the Spirit 16/6/2011
the group Works on Paper 24/8/2011
the group The Virtual Museum 19/3/2012
the group Abstract Art 27/3/2012
Winner in :
the challenge Ethnic Floral Elements of the group Ethnic Art 11/3/2011
the challenge Collaged Paper on Paper 24/8/2011
.
.
Postcard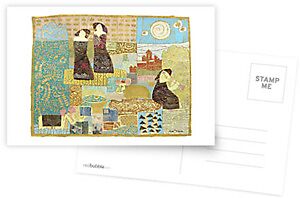 .
.
.
This Original Mixed Media Collage Painting was sold. It is now in the private collection of a wonderful
family in Seoul, Korea. You are more than welcome to visit my blog to view more of my artwork.
Please feel free to send me BubbleMail with any questions. Thank you for visiting!
---
Back to my RB portfolio
.
.