Musician on the blue horse
Oil on canvas 30×35cm
© Tigran Akopyan
(Click the image to view larger)
.
Other works of my 'Musician' series :
Invitation to my Solo Exhibition in Seoul 2012 Summer
.
.
Postcard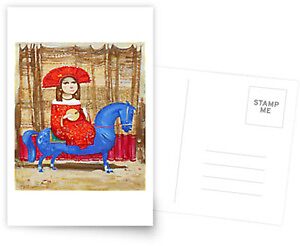 Featured in :
the group Hats and Hat Boxes 3/2011
the group Ethnic Art 24/3/2011
the group Music of the Spirit 16/6/2011
.
For more information about this Original Artwork, please feel free to send me BMail
You are more than welcome to visit my Blog to view more of my Framed Artwork.
Thank you for visiting!:)
---
Back to my RB portfolio
.
.
.