"The riverside of golden peacocks"
Acrylic, Oil, Collage, Pressing on Paper 350g/m2
80×50cm
© Tigran Akopyan
(Click the image to view larger)
.
.
My other Mixed Media Paintings :
Featured in :
the group Animals and People 2/6/2010
.
.
Greeting Card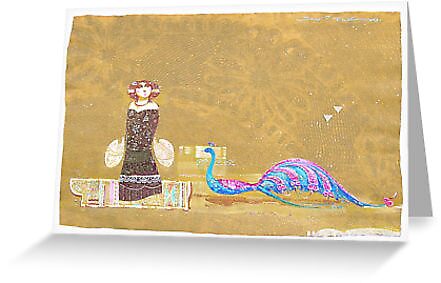 .
This Original Mixed Media Collage painting was sold. It is in the private collection of an Italian Gentleman in Brusell, Belgia now. You are more than welcome to visit my blog to view more of my artwork! Please feel free to send me BubbleMail or email at tigranakopyan@gmail.com with any questions. Thank you for visiting!
---
Back to my RB portfolio
.
.
.