Angel
Acrylic on canvas 40×40cm
© Tigran Akopyan
Inspired by my guardian angel:).
(Click the image to view larger)
My other Angels:






.
.
Featured in :
the group Live, Love, Dream 9/4/2010
the group Faces and Florals 13/5/2010
the group Fantastic Primitive Art 10/2010
the group Original Entities 20 May 2011
the group Shameless Self-Promotion 21 May 2011
the group ! Inspired Art ! 1/7/2011
Top ten in :
the challenge Birth Flowers, the group Faces and Florals 05/2010
the challenge Send Forth Your Sweetest Angels Or Fairies, the group Original Entities 2/6/2011
the challenge Mmore banners challenge, the group All around the styles 8/2011
the challenge Valetine Dreams, the group In the Pink 18/2/2012
.
.
Postcard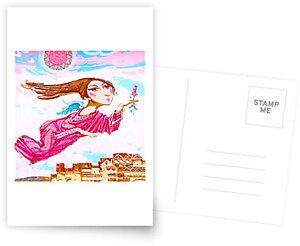 .
.
.
I wanna fly to you!..:)
.
.
Greeting Card

This Original Painting was sold. It is now in the private collection of a great jazz pianist in Prague, Czech. You are more than welcome to visit my blog to view more of my artwork! Please feel free to send me BubbleMail or email at me tigranakopyan@gmail.com with any questions. Thank you for visiting!
---
Back to my RB portfolio