Sunflowers
Acrylic,collage on cardboard 80×60cm
© Tigran Akopyan
(Click the image to view larger)
.
.
To see more of my Mixed Media paintings, plz click here:)
.
.
Featured in :
the group Post Card Style 17/4/2010
the group [ Collage Collaboratorium ] 12/2010
Top ten in :
the challenge Wonderful Flowers, the group GREAT SHOWCASE PAINTINGS 31/1/2011
.
.
.
.
Postcard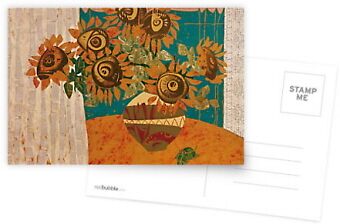 .
.
My sunflowers!:)
.
.
Greeting Card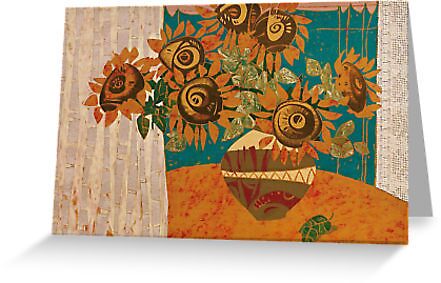 This Original Painting is now in the private collection of a wonderful family in Paris, France.
You are more than welcome to visit my blog to view more of my artwork! Please feel free to send me BubbleMail or email me at sev.tiko@centrum.cz with any questions! Thank you for visiting!
---
Back to my RB portfolio
.
.
.
.