Tigran Akopyan Solo Exhibition
8 June -29 July 2012
SeoJeongWook Gallery,Korea
More about the Artist (Video/국문)



Invitation 75×55cm Acrylic,Collage on Cardboard
.
Hello and welcome to my Redbubble Portfolio!
I'm an Armenian/Russian artist who has been living
and working in Busan, Korea since 2011.
After my formal art training (monumental painting,
decorative painting etc) in Armenia I lived and worked
as a full-time painter also in Moscow and Prague for
more than 20 years.
When I was a very little boy,my father,an Armenian
poet Karlen Akopyan(1937-1998) simply used to
indicate something beautiful by his finger and say
to me,"Son my dear,look at this!!" and without any
explanation.. Since then the world opens again and
again in front of me and I usually get inspired easily
by all I see..I like music, poem, history, old things,
children and stars.. I like all beautiful things!
I work with oil paints and acrylics mainly and also
enjoy working in mixed media,collage. Each one of
my paintings is a tale which I dreamt up. I hope
these paintings will tell you more than my poor words:))

Armine 30×37×3cm (frame size) Oil on canvas
.
I'm very grateful to RB for the opportunity to share
my art with а lot of people around the world, and so
delighted to be a part of this amazingly inspiring
community of Artists.
A big thank you to everyone who stopped by
to support my art. I hope you enjoy your visit and
wish you all a very happy & creative year!
Greetings,
Tigran
.
.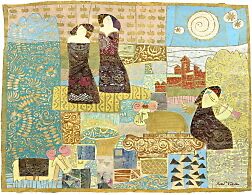 Theatre 73×55cm Acrylic, Collage on paper
.
"Some Original paintings" in this RB Portfolio are
available for exhibition & sale. For more information,
please email me at tigranakopyan@gmail.com
You can also find my recent Framed paintings and
more about me in my blog.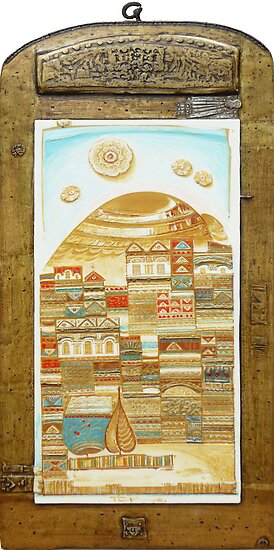 Golden Morning 52×105×3.5cm (frame size)
Acrylic, oil, metal on wood
.
.
.


QUICK GALLERY VIEW / Click the Image
2005-2013 © Tigran Akopyan
.
.
.
.