Tiffany Atkin is a graphic designer, illustrator, blogger, cat-lover and self-taught chopstick user… she is writing this in the third person to appear more important.
Inspired by time spent wandering through little Tokyo alleyways, j-pop culture, fashion, colour, inky wisps and splatters, pastel colours, cute craft, patterns, rainy days and dreamy music.
See my graphic design work
Visit my blog
Fan me on facebook
Follow me on the bluebird tweet tweeeeet
or… maybe drop me a little hello to tiffany.atkin@gmail.com
♥ ♥ ♥
- A Sugarpop Xmas -
Happy festive season, everyone! x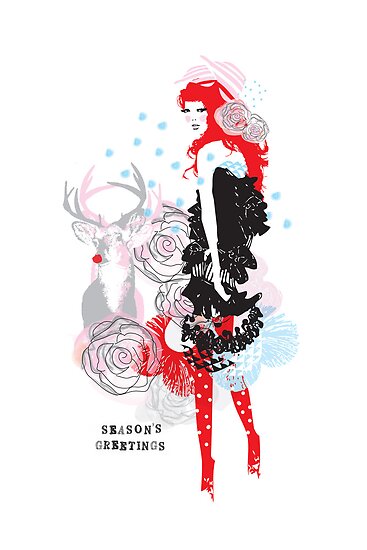 ♥ ♥ ♥
All of my pieces are available as cute little wooden wall hangings (below) upon request, email tiffany.atkin@gmail.com for enquiries :)
a friendly reminder that all artwork, poetry, photography and writing is the property of the artist (oh, that's me!) and may not be copied or used without the artist's (me again!) permission. thanks!