This image is a compilation of four different photos layered in PhotoShop. First was the picture I snapped in the parking lot of a grocery store of two sweet dogs sitting in the back of a truck. I selected and pasted them onto a photo that Homer had taken of a winter mountain scene. Then taking a section of the winter mountain scene, I pasted and blended it on top of the other layers. Last of all, I found an old photo of a waterfall that could pass for snow and layered it on top of all the images, blending it until it looked like just a hint of falling snow. I'm not sure it's that great, but it sure was fun! I sure would like to meet these dogs again. Their expressions were wonderful.
Taken with a Panasonic Lumix compact camera in Brevard, North Carolina.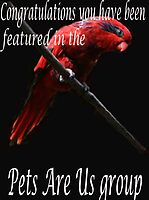 – January 25, 2011!
– January 26, 2011!
– February 10, 2011!