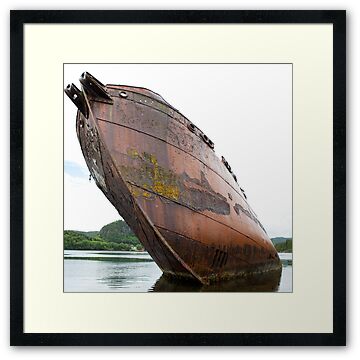 Built in 1926 this is how the "Sposa" looks in July 2010. The Sposa is one of three whaling ships, two others are beneath the water behind this one, at Conception Harbour Newfoundland Canada. There are, as far as I know at present, 5 in this bay! For more information please visit http://www.busi.mun.ca/flynn/whaler.html for more information!
As the 16th largest island in the world, larger than Iceland, Ireland or Cuba, Newfoundland has an abundance of shipwrecks on its shores. Many of which can be explored by scuba diving.
For the record, the whaling industry in Canadian waters ended with the declaration of a moratorium on commercial whaling, in December 1972.