This photograph was taken in a helicopter tour at the north shore of Kauai, Hawaii. For this image, I used HDR to alter the exposure in the clouds while attempting to retain a realistic look.
Featured:
The landscapes of our world – 6/22/12
SCENERY – 6/22/12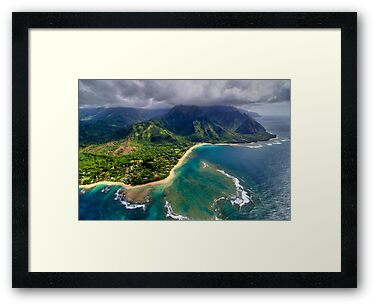 Camera: Nikon d5100
Lens: Tokina 11-16 mm
Exposure: 1/250 sec
Aperture: f/11
ISO: 200
Focal Length: 11 mm
For the HDR, one raw image was edited in Adobe Lightroom. Then, three jpeg images with different exposures were edited in Photomatix.