1. painting on raw tiles (unlined) which went into a specific "oven" (?) for 10 hours at 700º celsius.
2. house plan painted over the glazed tiles with
porcelain paint and back to the "oven" for another 10 hours at the same temperature.
aerial view of a beach. house built on water and sand bank by Tereza Del Pilar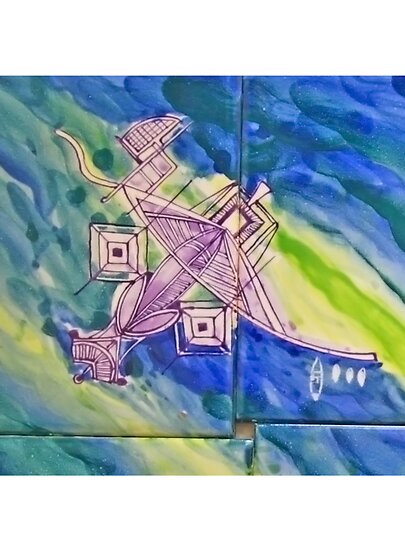 Detail
.