FEATURED at PORTUGAL
.
FEATURED at EUROPEAN EVERYDAY LIFE
March 2011
.
FEATURED at ARTISTS UNIVERSE
19th May 2011
.
Canon EOS 500D
Collage of 8 images.
.
my photos: hdr-Palmela Castle, Portugal
tree, sea.
model: thanks to deviantartist magikstock
http://magikstock.deviantart.com/
.
This young Lady came to Palmela Castle in her dreams, through a book she found about Portugueses Discoveries all around the world.
She made the pictures herself on her mind, surprised with the great endeavours of great men of the past, Kings, sailors, and Knight Templars.
She knows little…soon the pieces will get together and she will realize how magnificent was Portuguese History.
.
.
.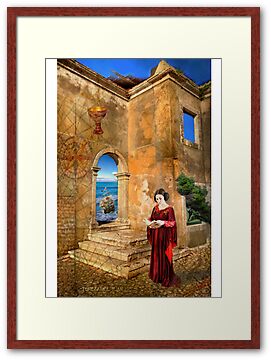 .
.
SYMBOLIC ART