I know it's not a gardening site, but the only creative thing I've done recently is take photographs of my garden. Ok, that's not entirely true….I did deface & defile 3 beautiful sheets of Arches watercolour paper earlier this week (while trying to overcome my fear of doing exactly that, lol).
Anyhow, for fear of ruining anymore of my pristine 'parchments', I have exiled myself to the garden for now (which is just fine by me)….after all, artmaking & gardening aren't so very different from one another (and that's what I'll keep telling myself).
Also, these recent photo's are a continuation of sorts from my original garden post from last year.
Spring has Sprung!

Blooms unfolding…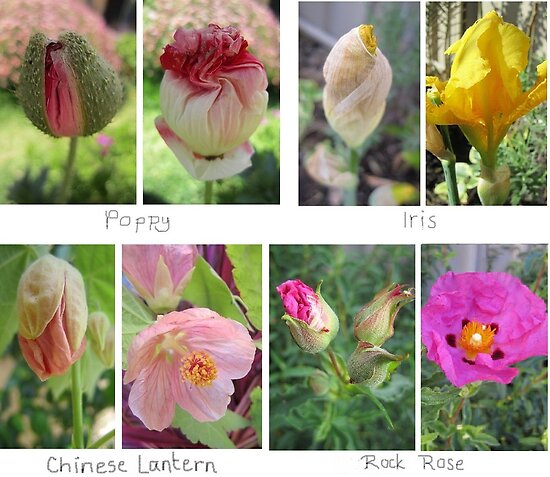 Some more blooms…

.
And I can't possibly discuss my garden without mentioning the roses (they would never forgive me)
Some of my favorite 'cupped' varieties…
From left to right: Pierre de Ronsard, Mme Pierre Oger, Pomponella, Pat Austin, Jude the Obscure & Claire Austin.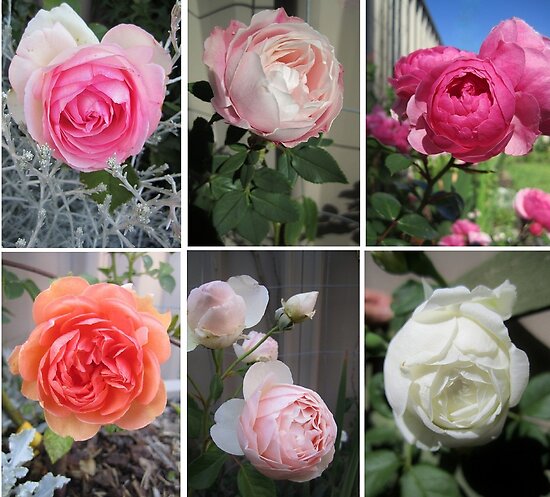 .
And more roses!….a mixture of Hybrid Teas, Delbard & Climber
From left to right: Limbo, Double Delight, Souvenir de Marcel Proust, Cocktail, Blushing Pierre de Ronsard & Kleopatra.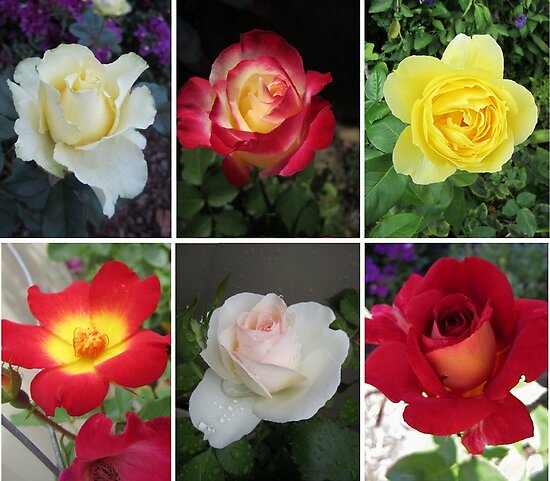 .
And then I found out who was EATING my roses!!! But he was such a handsome devil of a grasshopper, I just let him be…I decided there were enough roses to share anyway.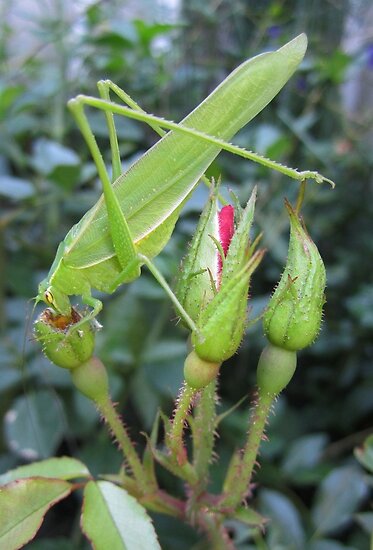 .
And what's gardening without a little bit of cloud & bird watching thrown in…(both an integral part of the broader sensory garden pleasure experience if you ask me).

.
So that's it for the time being…I hope you enjoyed this little snapshot of a garden somewhere (well, in Australia actually).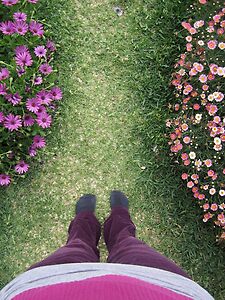 And I swear I wasn't trying to colour co-ordinate my clothes with the flowers, it just happened that way :)