This is a follow on from an image I did a while ago called The Little Evacuee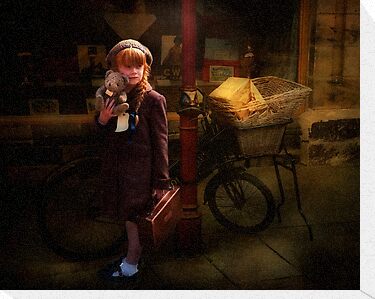 The original image showed her arriving in a new town during the war and in this she is being shown her new bedroom.
The little girl was at a 1940's re-enactment and she had such a sad face.
Edited in CS3 with Topaz and my own textures.