This is my part in the collaborative piece dreamed up by the wonderful Barbara Glatzeder entitled Circle Of Light: 12 Artists, One Piece. Some weeks ago, Barbara contacted myself and ten other artists to be part of an exciting collaborative project: a 12 piece puzzle. We each got assigned our own outlined piece, which we were to fill in as we saw fit. I've always been rather partial to eyes and as my portfolio has a number of photographic macro eye shots and eye-themed fusion pieces in it, I thought an eye was a fitting representation of me within the puzzle. I drew the eye in charcoal, then scanned the image and added colour digitally.
This is the complete puzzle as a whole: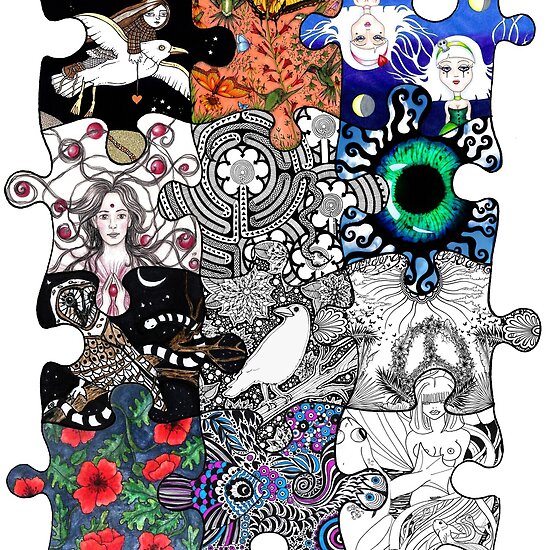 You can see it, and details plus links to each individual artist and piece, in Barbara's portfolio, here
Featured in Eye Macros Dec 3, 2010.