FEATURED in On The Run
March 11, 2010 THANK YOU!!! :)))
FEATURED in The Silky Touch
March 14, 2010 MANY THANKS!!!! :))))
FEATURED on RedBubble's home page!
March 27, 2010 How exciting! Thank you!!! :)))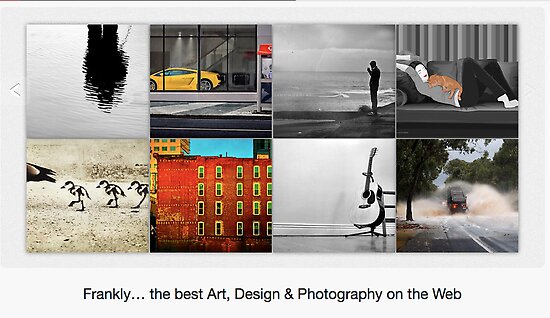 FEATURED in full frontal facades
Thank you!!!
FEATURED in Reflections in Building Windows
May 2010 THANK YOU!!! :)))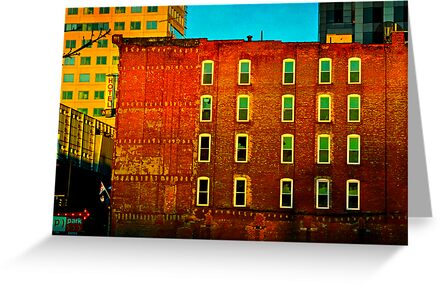 When I drive home from work each night I head East…all the while looking in my rearview mirror and thinking, "Bravo! Look at that sunset! One night I need to try to catch it". I get to see just a glimpse of the city before I turn East, and the sun reflecting on all the buildings is gorgeous. Today was a bit of a disappointing one, so I decided I needed to shake things up and do something different on the way home in order to change my mood and shake it off. I drove into the city instead of away from it thinking I'd just pull over and take a few photos. Wrong! The traffic was heavy and the parking was expensive….I think there was an event going on. Anyways…I decided to just drive around and see what I could get from my car. I'd only brought my 70-300mm lens so I think this image is slightly shaky ( one hand on the wheel…one on focusing, pointing and shooting the image ) … but I like the feel … and it brightened my day.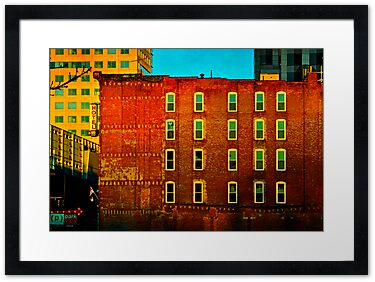 Hartford, CT
March 9, 2010
Nikon d90
Nikkor VR 70-300 mm
Manual exposure mode
f/32
1/10 sec
ISO 220
110 mm