FEATURED ARTIST
in 'New Creations, The Best of The Best'


http://www.redbubble.com/groups/new-creations/f...

http://www.redbubble.com/groups/solo-exhibition...
http://www.redbubble.com/groups/solo-exhibition...
:October 2010 Juried Invitational:Exhibition!
I was born in Reno Nevada. I had my first desire to be an Artists at the age of 4. My Uncle was coloring with me in my coloring book and I remember thinking it was some kind of magic how he could blend colors so gently or harshly to get different looks to his pictures, and I deeply desired to be able to do the same.
I began doing 'real' atwork at the age of 13, encouraged by the art teacher at my junior high, to come after schooI and paint, if I wished, since we 7th graders were not allowed electives until the 8th grade. She saw me hovering round the classroom all the time and was generous enough to stay late so I could paint.
The very first medium I learned was oils. I continued art clases all through High School, along with drafting. I entered the Academy of Art in San Francisco after high school, in order to continue to study art.
I later married and had my 3 childred and chose to be a stay at home mom. To bring in extra money I ran an in home daycare business. Which, basically, left me little extra time for my art. Although I did manage to do some original T-Shirt designs and sell them locally. I also managed to paint a 3 wall mural in my children's room and another 12 foot by 12 foot mural in my living room.
When the children were grown enough, I re-attended school at MTI in Sacramento. I took computer and art production classes. Then I re-entered the work arena.
I worked at SMW Communications as Production Artist doing both computer and traditional layout. Computer Graphics were still in their infancy at the time. Both new and old methods of production were employed. I cut rubyliths and did both traditional paste-up layouts and computer layouts. I was in charge of all the production aspects of 2 magazines, 'Dance Teacher Now' and 'Stage' …an International ballet magazine and a local and national theatre magazine.
SMW soon moved to North Carolina and I found a new home with California Manufacturers Association, as the Communication's Assistant/Art director.
While I was there, I wore any hat that fit! I was in charge of all aspects regarding design, production, layout and oversight of print checks of a Bi-monthly Newsletter and a montly statewide Manufacturers magazine. I also handled the same aspect of any other publications that needed attention from all departments of CMA. This Included Business cards Invitations, Seminars, Events, Advertisements et. al.
While at California Manufacturers Association I was diagnosed with 2 immune dysfunctions and was forced to stop work. For a period of nearly 2 years I was mostly bedbound. I continue to have these chronic illnesses, and so I decided to spend my time teaching myself to do digital art using Photoshop. I then found the Redbubble and decided to put my work online to try to make a bit of extra money. Since I must live a low stress lifestyle this is a great way to try and supplement my income.
I am currently doing mostly Digital Art using Photoshop in which I am completely self taught. Digital art is a whole new dimension of the art spectrum that I am currently excited about.
I consider Digital Art as painting with light instead of pigment. The computer is a new tool for artists! We live in an exciting time now, in that, we have a new medium available to us that has never been accessed by the masters of history. I consider us to be the first generation of a brand new art style!
I hope you will enjoy looking at my artwork and pass along the information to others, so they too can take a peek! Thank You! Tammera.
© All work is copyright and protected.
The work contained in my gallery is copyright ©2014 Tammera. All rights reserved. My work may not be reproduced, copied, edited, published, transmitted or uploaded in any way without my written permission
SEE MORE PRODUCTS AVAILABLE FOR PURCHASE HERE
http://www.zazzle.com/tammera59
http://fineartamerica.com/art/all/tammera+malic...
FRONT COVER ART, PUBLISHED IN

http://en.calameo.com/read/0003587312517ec8cc73b
TO SEE ANY PINK PANTHER ISSUE CLICK HERE AND
THEN CLICK AT TOP (ON SUBSCRIPTIONS) TO TAKE
YOU TO ANY ISSUE!
ARTWORK PUBLISHED IN PINK PANTHER MAGAZINE
Issue 3, May 2010 Pg. 43
Issue 4, June 2010 Pg 56*
Featured Artist in Pink Panther Magazine
Issue 5, July 2010 Pgs. 4-9 Pg. 50*
Issue 6, August, 2010 Pg. 67
Front Cover Art, Issue 7 September 2010; Pg.54
Issue 8, October 2010, Pg 13, 17, 60
Issue 9, November 2010 Pg. 13. 54, 64
Issue 10, December 2010, Pg. 46
Issue 12, June 2011, Pg. 58*
issue 14, November 2011, Pgs. Featured Artist 23, 12, 28
issue 15, January 2012, Pgs. 16, 26, 49
issue 19, January 2012, Pg. 17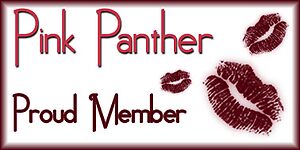 FEATURED ON REDBUBBLE HOMEPAGE: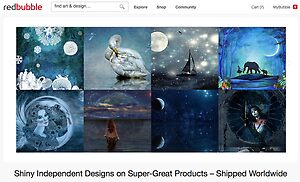 EARLY MORNING LESSONS
by Tammera