If you know about Le Chat Noir this parody will make a perfect christmas greeting and gift – Le Chat Noel.
Le Chat Noir – French for "The Black Cat") was a 19th-century cabaret, meaning entertainment house, in the bohemian Montmartre district of Paris. Le Chat Noir is thought to be the first modern cabaret: a nightclub where the patrons sat at tables and drank alcoholic beverages while being entertained by a variety show on stage, introduced by a master of ceremonies who interacted with people he knew at the tables. Perhaps best known now by its iconic Théophile-Alexandre Steinlen poster art, in its heyday it was a bustling nightclub that was part artist salon, part rowdy music hall. The cabaret published its own humorous journal Le Chat Noir, which survived until 1895.

Follow the links to my full Le Chat Noel gift range
Click the links to see all of my Redbubble Le Chat Noir Paintings Le Chat Noir Photography Le Chat Noir Greeting Cards Le Chat Noir Stickers Le Chat Noir Tees and Cat T-Shirts.



-——————————————————————————————————————————————————


*My Images Do Not Belong To The Public Domain. All images are copyright © taiche. All Rights Reserved. Copying, altering, displaying or redistribution of any of these images without written permission from the artist is strictly prohibited


-——————————————————————————————————————————————————
Congratulations again Taiche! Your work is on the RedBubble homepage 25.11.11 yay!! One of our homepage curators picked your image because they thought it was brilliant. Less than 3 in a thousand works make it onto the homepage – so congratulations :)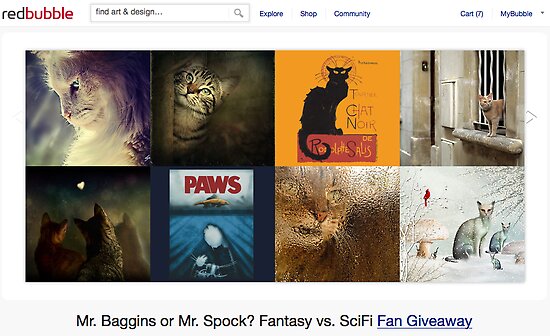 -——————————————————————————————————————————————————
Poster advertising : the approaching tour of the shadow puppets theatre Le Chat Noir (the black cat) of Rodolphe Salis. 1896
This image (or other media file) is in the public domain because its copyright has expired.
-——————————————————————————————————————————————————