Click the links to see all of my Redbubble
Boxer Art and Photography
Dog Art and Photography
Dog Themed Tees
Click the link for Zazzle Dog Themed Gifts and Novelties
I have known Lucky since he was a pup as he used to belong to a neighbour. His name is a bit inappropriate really : his first owners took him from the street where he had been abandoned and whist with them chased a cat (sadly encouraged to do so) and ended up under a car. He went into the forest into hiding and led to a 'search party' to find him. Sadly his owner had to return to the UK and despite trying to rehome him were unable to do so. Fortunately (for Lucky) we were moving (with our four cats) to a detatched home and we adopted him.
He has scars on his body and legs, broken teeth and a perpetual 'life does me no favours' type of look. He chases cats, runs from pups, tolerates life and barks and snaps at anything that buzzes (he has constant bites and stings as a result).
He is a man of routine, has no social decorum and produces abundant amountsof pet nectar. He constantly needs a bath and hates water: even refuses to toilet or go for a walk if there is a hint of rain.
Given choice he would stay in 'bed' 24/7 – probably read a cheap tabloid newspaper – headlines, page 3 and sport.
In addition to the above he is a Heinx 47. Obviously boxer, a hint of mastiff and a suggestion of Rhodesian Ridgeback.
T-shirts, Unique Gifts, Posters, Art and more!
At my ZAZZLE store Female Contemporary Art you can instantly create and customise my art to your own personal style.
My zazzle gallery has a premium range of gifts that are suitable for people of all ages and tastes: an eclectic collection of unusually imaginative, hip and sometimes beautiful designs. Enjoy browsing though this store and please feel free to comment: there is always room for improvement.

Some products from my Zazzle store Female Contemporary Art
More Zazzle choices from Female Contemporary Art
Wear my Art – Check out great designs at Female Contemporary Art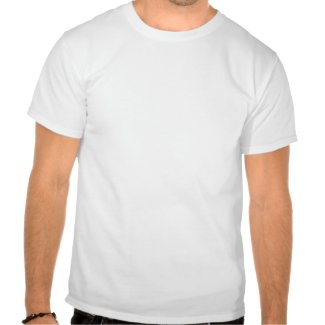 *My Images Do Not Belong To The Public Domain. All images are copyright © taiche. All Rights Reserved. Copying, altering, displaying or redistribution of any of these images without written permission from the artist is strictly prohibited
See more of taiche at Female Contemporary Art
Baby Custom T-Shirts :dress that baby up with a special design on a custom t-shirt, long sleeve or onesize
Kids Custom T-Shirts .from organic t-shirts to long sleeve shirts, boys, girls, and toddlers can fill their fashion needs with a one-of-a-kind custom t-shirts for kids. Check out the latest organic t-shirts, sweatshirts, and girls shirts. And plenty of styles for toddlers too!
Aprons
Bags
*"Buttons*":http://www.zazzle.co.uk/taiche/buttons
Cards
Hats
Keds Shoes
Keychains
Magnets
Mousepads
Mugs
Postage
Postcards
Stickers
T-Shirt
Ties
Don't forget my Calendar Section
Below is an example Calendar but I am more than willing to customise calendars to meet your own individual taste and style at no extra cost!