"Calico" refers only to a color pattern on the fur, not to a breed. Calico cats are domestic cats with a spotted or parti-colored coat that is predominantly white, with patches of two other colors (often the two other colors are orange tabby and black). Outside of North America the pattern is more usually called tortoiseshell-and-white. In the province of Quebec, they are sometimes called chatte d'Espagne (French for '(female) cat of Spain'). Other names include tricolor cat, mi-ke (Japanese for 'triple fur') and lapjeskat (Dutch for 'patches cat'); calicoes with diluted coloration have been called calimanco or clouded tiger. Occasionally, the tri-color calico coloration is combined with a tabby patterning. This calico patched tabby is called a caliby.
"I'm All Ears" was painted from a digital photograph of a family pet.
In this acrylic painting on canvas I wanted to capture the quirky posture of this curious calico cat. The original is SOLD.

for more Cat Gifts, Greetings, Collectables and Novelties
Click the links to see all of my Redbubble
Cat Paintings, Cat Photography, Cat Greeting Cards, Cat Stickers, Cat Tees, and Cat T-Shirts at Arttowear



-——————————————————————————————————————————————————


*My Images Do Not Belong To The Public Domain. All images are copyright © taiche. All Rights Reserved. Copying, altering, displaying or redistribution of any of these images without written permission from the artist is strictly prohibited


-——————————————————————————————————————————————————
Today's Best January 10, 2011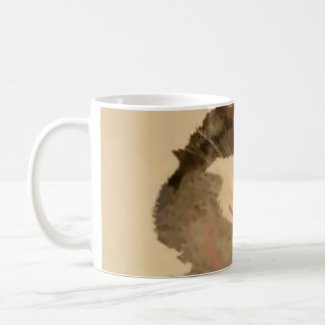 -——————————————————————————————————————————————————