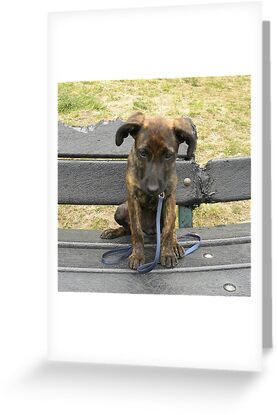 Little Roxi looking rather sad because I made her sit on the bench for a photo ! She's worse than the children !!
This is the beautiful Roxi !!
8 weeks old weighed 5lb now
12 weeks old. (weighing in at 14.5lb !!)
She is a cross breed pup, not exactly sure what she will turn out to be as we dont know what breeds her parents were. We took this pup off a young lady we know, who lovingly took her in to care for after seeing a man walking down the street one day with her in a bag, ready for the mountainside !!
The girl didn't really want a dog herself as she has two very young children to look after, but couldnt bare to see the dog 'dumped'.
My partner met Roxi only once before falling in love with her and bringing her home !
She is now fit and healthy and weighing in with a few extra lbs each week !