About me
Hello I am Susie Hawkins, Painter, Sculptor and Photographer. I paint mostly in Acrylics, but I use oils and other mediums too.
Painting is my passion. I can totally immerse myself in my own world and create where I want to be, away from the hustle and bustle of city life.
Predominantly a landscape artist for the past 14 years, I work from palette to canvas using no sketches and create straight from the mind. I love to paint to music and my daughters say they can tell what I was listening too by my paintings.
Most of my friends think I am off with the fairies when I am working and they are probably right. My girls have learned that the best way to get a raise in their allowance, is to wait until mum is working. Clever lot!
My Sculptures and Paintings have been exhibited in various galleries and shows across the country and many of my Sculptures can be found in different public locations around Bristol.
I have had no official training, although both my parents were Artists and I spent a lot of my time as a child with a paintbrush in my hand.
My mum was a landscape painter and also used to paint beautiful portraits. My Dad on the other hand was superb at Architecture and perspective. So between they both I gained the best of both worlds.
I did not really develop my own style however until my mid 30's, when I discovered my love of painting in Monochrome. Here I found I could develop my own techniques and ideas. I love working with a limited palette, I can imagine the colours and find it so relaxing. I have also found that it has allowed me to focus on light and shade over the years, which has helped me in creating several series of painting developing my technique more.
For my coloured works I use the same technique and have since started to paint a few seascapes, which are in total contrast to my other work. Here I tend to work with lots of colour. This can sometimes be a welcome break from my loved Black and White.
Recently I have progressed into Digital Art, after creating a little character we have nicknamed 'Lalice' as part of a series called 'It's a small world.' It started with one simple frame I did for a family member for a present and grew rapidly from there.
Enjoy your tour around my portfolio.
April 2011 SoJie 10
Earth Day exhibition
Exhibition
Join me at the Juried Invitational Exhibition…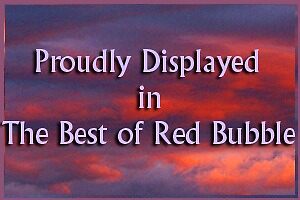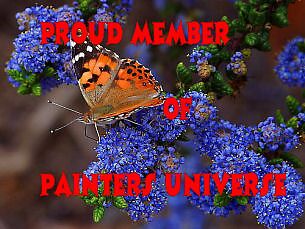 Who's there?

Woods in Blue – A New Perspective

'Faerie Hollow'

Raging sea – Cyclone

Beauty Sleeps

Pebbles in the Pool

Guess who's coming to Tea

Sea of tranquility

'Swans' By Lauren Hawkins

For more of my work and to view my sculptures you can see them on my website Little Heaven Workshop
.
Click here to visit my website
For more of my Designs and Products visit my Zazzle site
Click here to visit my Zazzle site
To see my work on Vivarti / Powered by Athena
Click here to Visit Vivarti