… a friend who has discovered the
Biker Life
…once a suit wearing 'Pit Boss" at one of our local Casino's…he traded it all for the open road and the wind in his face.
Graphite pencil,pastel,ink
Drawn on card stock,low tooth, acid free artist drawing paper.
12"X12" in unframed size.
Thanks for viewing my art.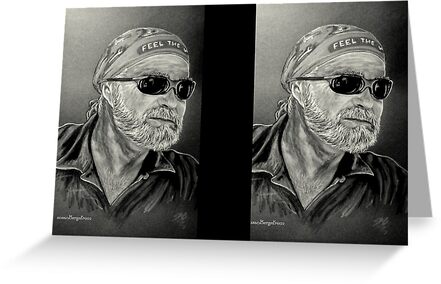 My Fine art and Photography Studio is located in the Nevada/Arizona desert.