When faced with the enormity of the tragedy unfolding in the Gulf of Mexico, you cannot begin to fathom why any government would be granting licences for exploratory drilling off our shores here in Australia. Especially not in the very ocean regions that have already been listed as potential marine sanctuaries.
How can they justify this?
Except pure greed and stupidity.
Case in point, one of the many "licences" being offered is for drilling in the Cape Mentelle Basin, just off the coast of Margaret River in the southwest of Western Australia. For those of you who are not familiar with this area, this is a pristine stretch of coast with an abundance of marine life, a yearly passage of and playground for whales and dolphins that provide great whale watching opportunities, world class surf beaches and absolutely beautiful shorelines that are very popular tourist destinations.
A group has formed to bring this the public's attention and to protest such moves. On facebook you will find No Oil For SW Beaches
Last Saturday they organized a mass protest on the surf beach known as Lefthanders at Gracetown, a very popular and beautiful piece of coast. The aim was to create a message that symbolized loudly and clearly how we all felt about the proposed drilling. The following images are from the day. I was very proud to be a part of this demonstartion, and together with my daughter we joined the 300 plus "bodies" who gathered on the shore to illustrate our point. All Australians need to protest this matter – it's not just our coast that is in danger from governmental stupidity or oil company greed. We all need to speak out to stop them. We can't afford any more disasters like that which is unfolding in the Gulf of Mexico…..

A small child looks out at the Indian Ocean…. will it be this way for her twenty years from now?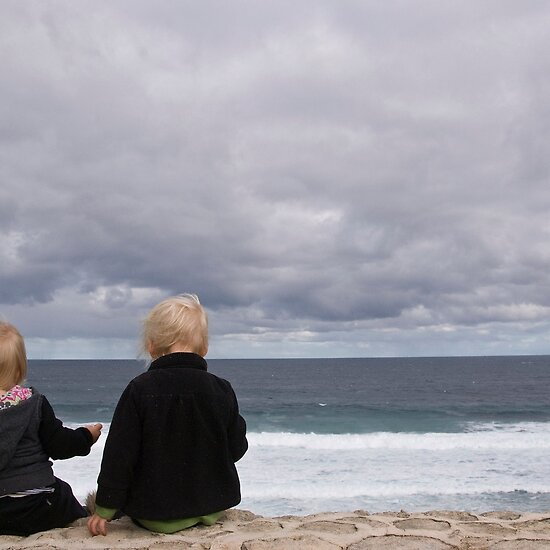 Two children gaze out at the ocean, oblivious to the proposed drilling in their future playgrounds.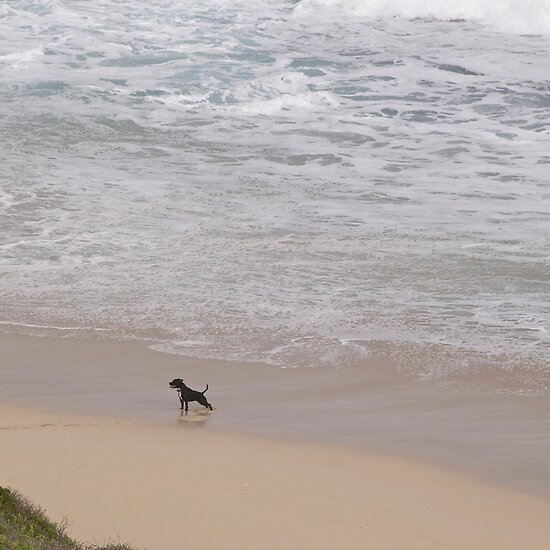 Everyone loves our western australian shores….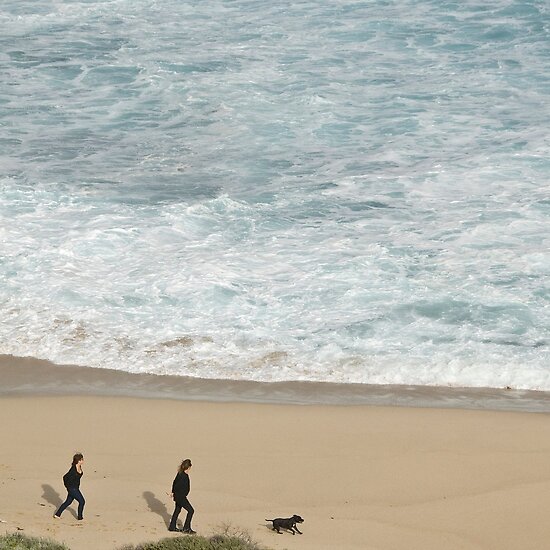 These pristine beaches are a place for everyone, free of charge. They are not to be exploited!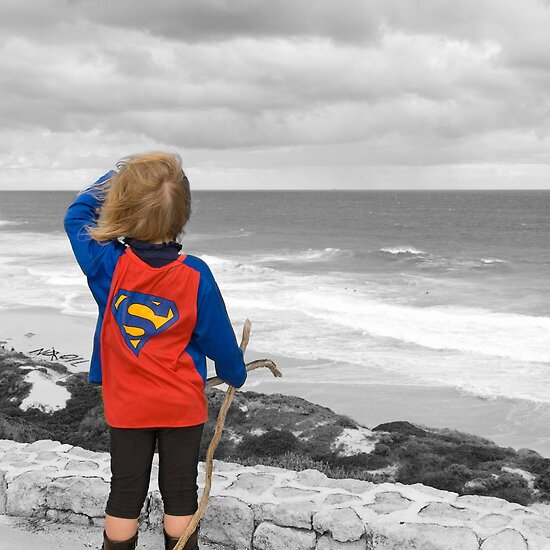 Can superman or superwoman stop the course of greedy corporations and governments trapped by the lure of the almighty dollar?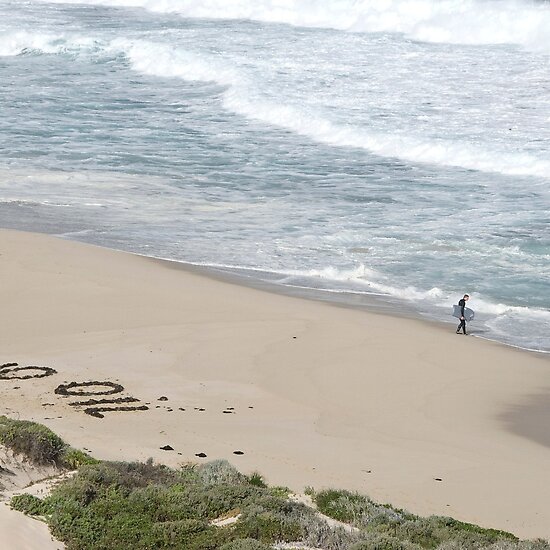 Left-handers, a well known surf beach near Gracetown, Western Australia…. will it always be this pristine?
Robert calls everyone together and informs us of the plans for the morning – and the antennae? Because, as he puts it, he doesn't like to take himself too seriously……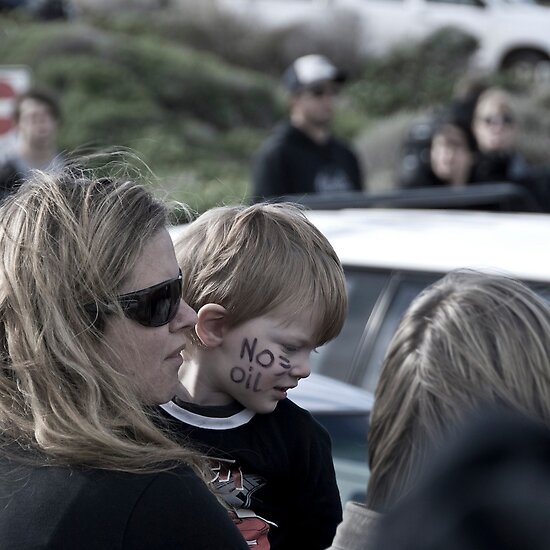 People of all ages gathered to protest the planned drilling off our coastlines.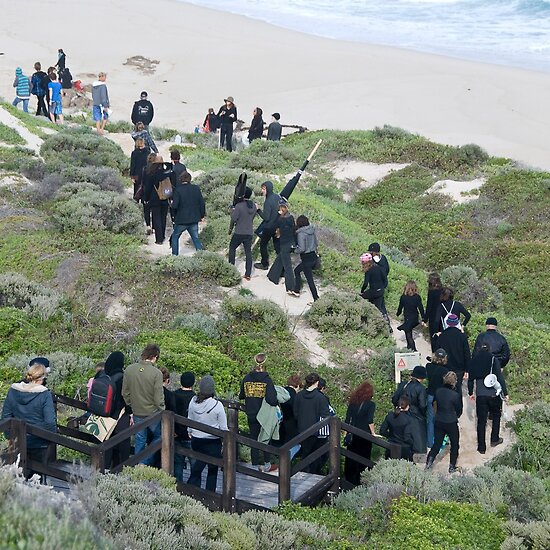 As the tide went out, we all moved onto the sand to form our message – originally we intended to spell out the words "NO OIL" with black clothed bodies, but as the shore was still under tide and very wet, we made a last minute change of plan.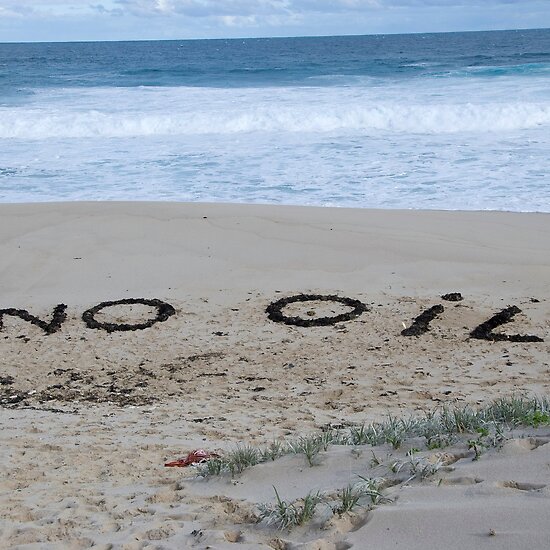 It did not stop us spelling it out though!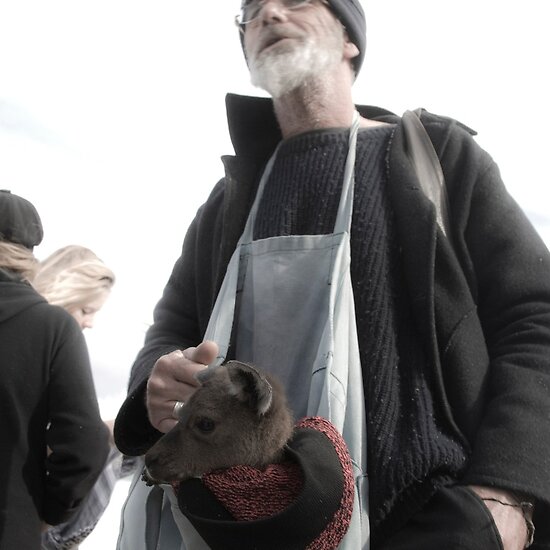 Everyone came along to help strengthen the message.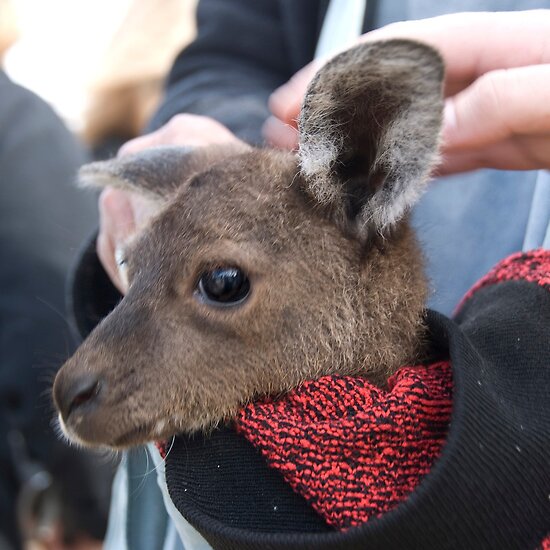 Everyone!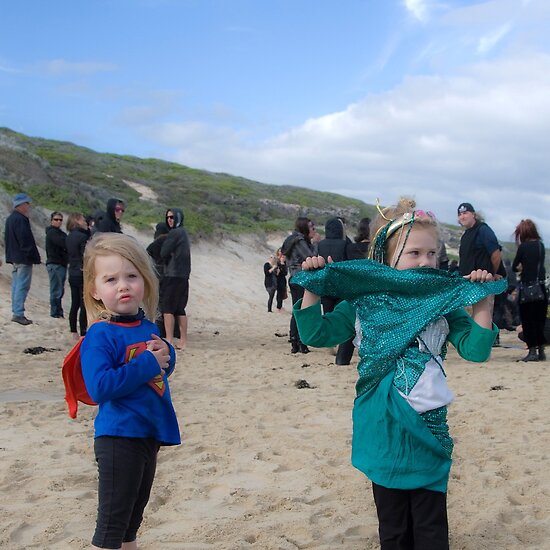 We had superwoman and a mermaid grace the shores, adding a very special touch to the message.
(Thanks Ella and Molly)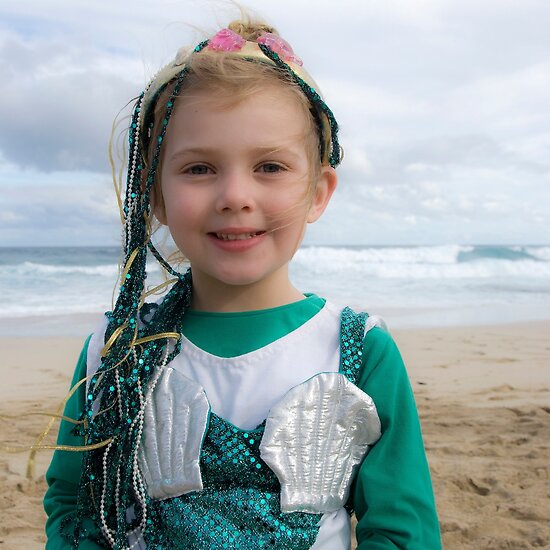 A little mermaid….
Everyone prepares to form the heart on the sand…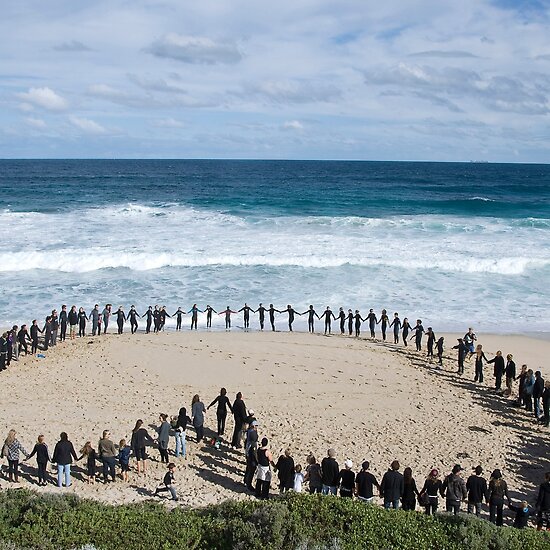 And a heart it IS!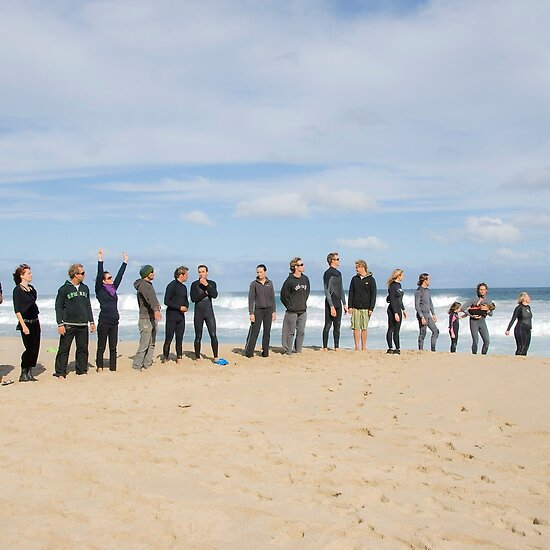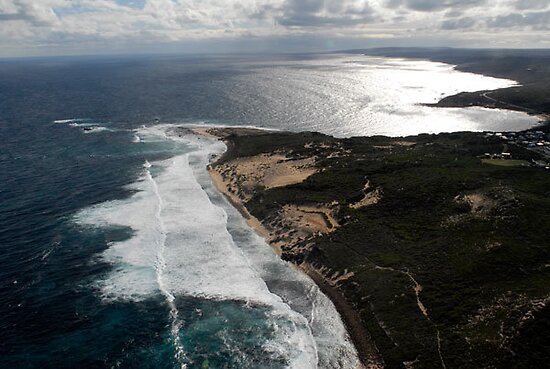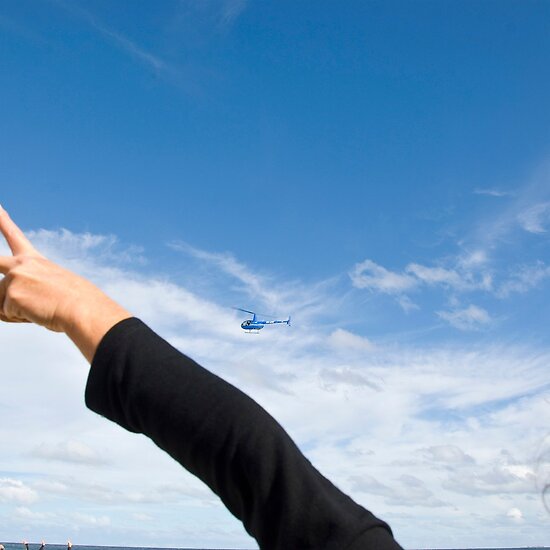 Here comes the chopper!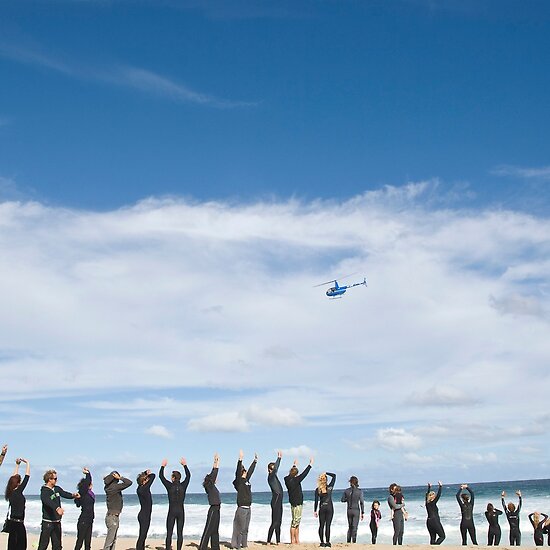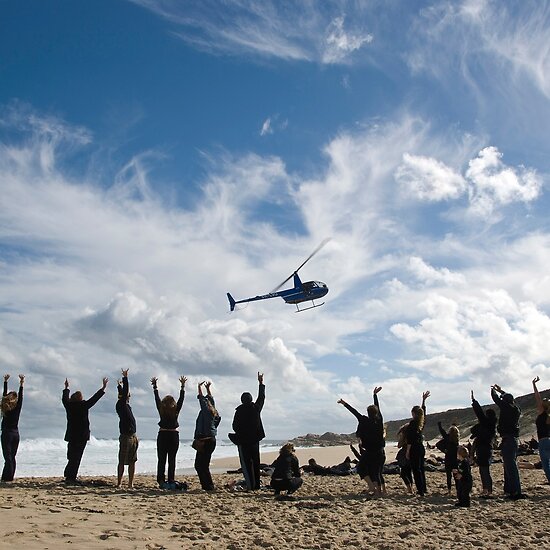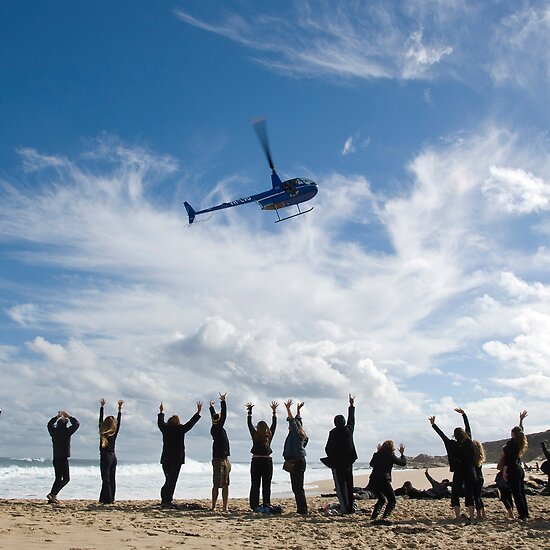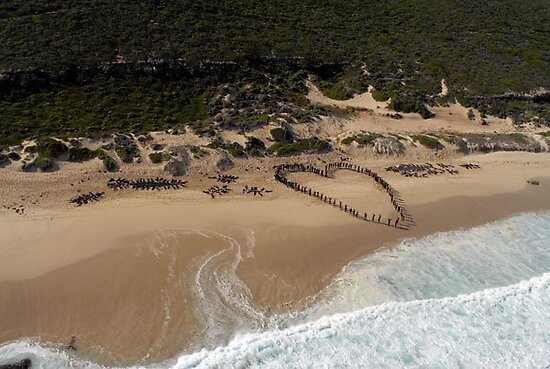 The view from above was totally different to ours on the ground!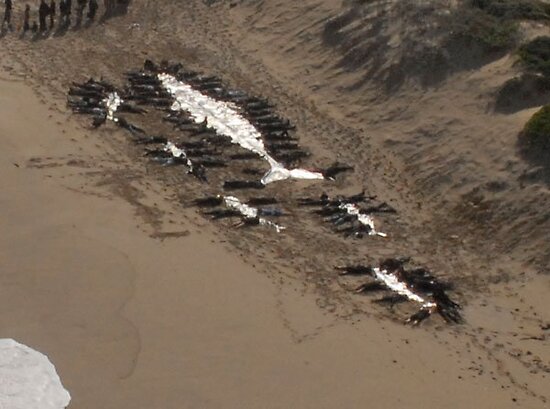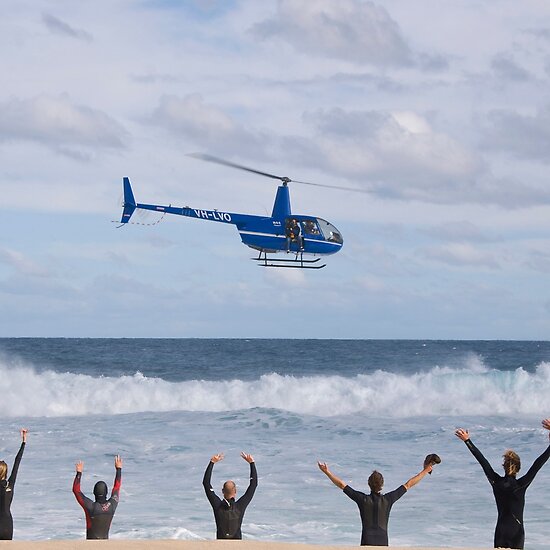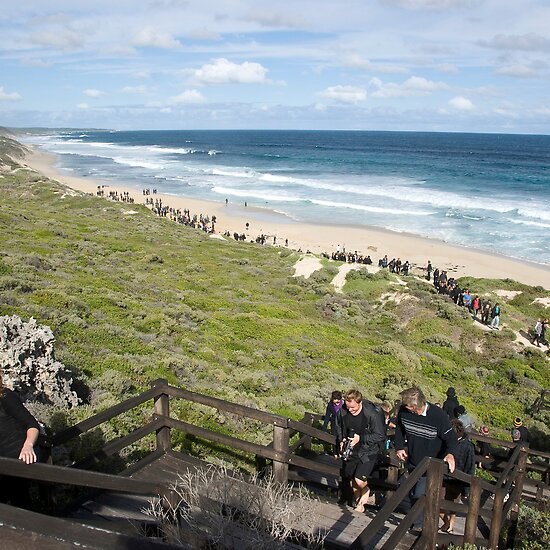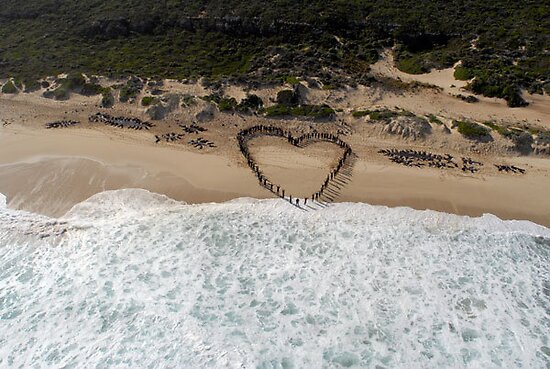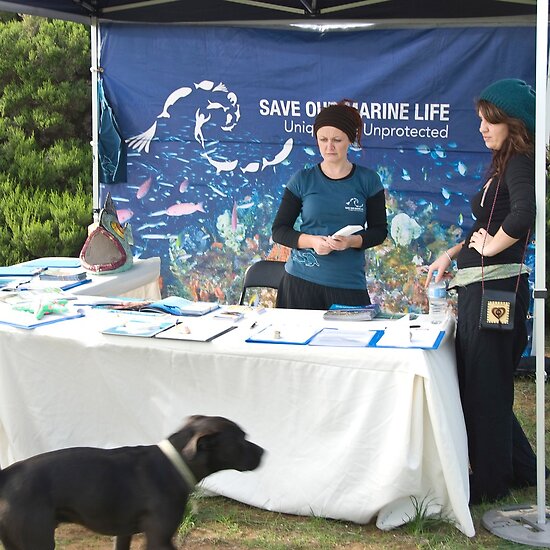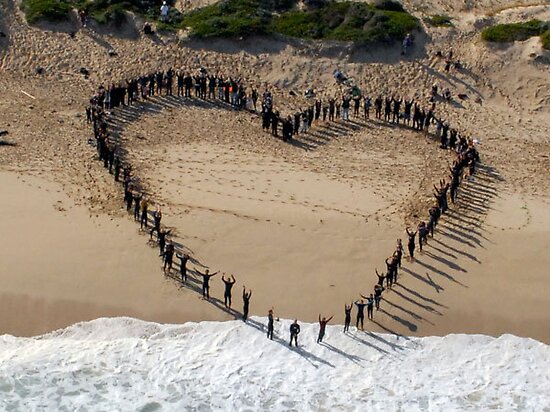 The media coverage of this protest was fabulous – let's hope the message gets through to those who seem to think it is their right to make such decisions.
If you would like to learn more, please check out this site and show some support.
All aerial images were taken from the chopper by photographers representing "No Oil For SW Beaches" and are the property of the same group.